Discovering Your Southern Wedding Style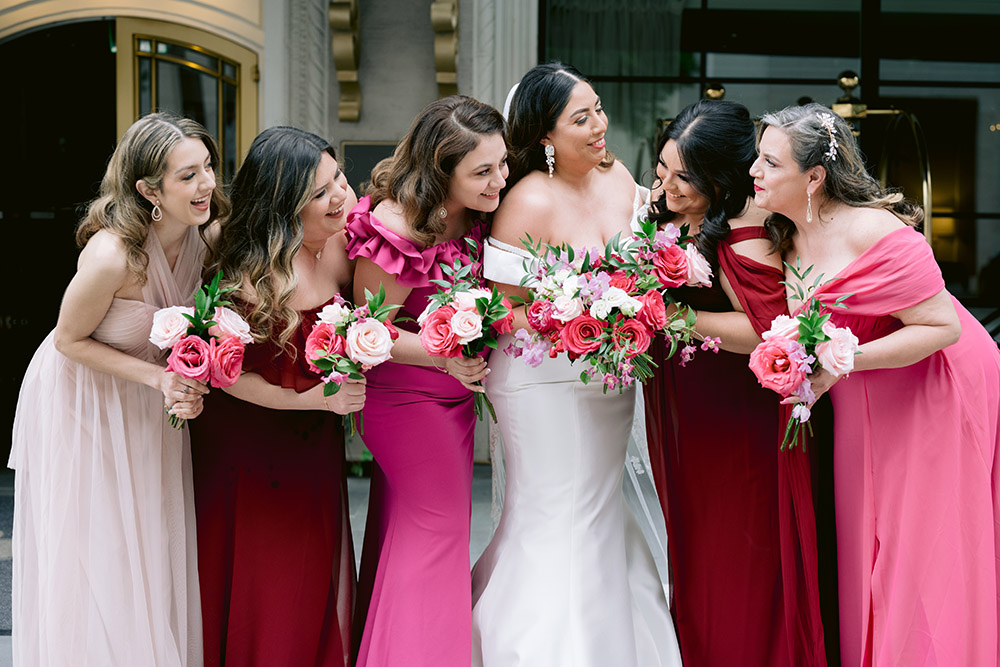 Discovering Your Southern Wedding Style:
A Guide for Engaged Couples in 2023
Getting married in the South is a wonderful experience – from the picturesque views to the unrivaled cuisine, there's no shortage of reasons why having a Southern wedding is a fantastic choice. However, before you start planning all the details, you need to have a clear idea of your wedding style. Your wedding style serves as the backbone of your event and will guide everything from venue to decor choices to attire selection. In this article, we'll explore how to find your unique wedding style to help make your special day everything you've ever dreamed of.
Trending Southern Wedding Styles
Wedding styles continue to change but a few have proven to be quite popular in recent years. Here are some of the top trending wedding styles:
Coastal Chic Weddings
When it comes to Southern weddings, it's hard to go wrong with a coastal-themed wedding. Coastal chic weddings feature a fun and refreshing color palette inspired by the waterfront: think sandy neutrals, pastel blues, and pops of peach or coral. Coastal chic weddings focus on laid back coastal vibes with sea-inspired details.
Southern Belle Weddings
Southern belle weddings are perfect for couples who love the charm and elegance of the South. This style is all about the refined details: think lace, rose gold, and pastel florals.
Rustic Weddings
Rustic weddings continue to be popular in the Southern states. It's all about incorporating natural beauty, such as woodsy decor and wildflower arrangements. Rustic weddings can range from glamorous chic to barnyard rustic.
Beach Weddings
Beach weddings are great for couples looking for a relaxed atmosphere. Opt for a cool and casual vibe with a breezy dress and bohemian accessories.
Choosing Your Wedding Theme
To choose your ideal wedding style, it's essential to consider your personal style and preferences. Are you drawn to rich and luxurious decor, or do you prefer the calm and peaceful vibes? These are some of the questions you should ask yourself before choosing your wedding theme. Researching different themes is a great way to gain inspiration. You can check out magazines, social media platforms, and wedding blogs to get an idea of the wedding styles.
Another great way to explore different wedding themes is by looking at venues. The South is known for its variety of beautiful venues, from historic mansions to beachfront locales. Use your venue's aesthetic to determine the theme if you're feeling stuck.
The Role of Wedding Planners and Decorators
Planning a wedding can be stressful, that's why working with wedding planners and decorators can help make the process much smoother. A wedding planner will help you create a vision for your big day that reflects your personality and preferences while working within your budget. A wedding decorator goes one step further and creates a cohesive look and feel by bringing your wedding vision to life. With the help of a professional, you can create a memorable and unique wedding experience.
Budgeting for a Wedding Without Compromising on Style and Elegance
Planning a wedding on a budget can be stressful, however, it is possible to have a stunning wedding that is also budget-friendly. Consider the following tips when planning and budgeting for your Southern wedding:
Prioritize: Determine what elements of your wedding are crucial to you and allocate more budget resources towards those areas. Budget more money on the food, venue, and photography/videography, as photos will last a lifetime.

Explore venues: Consider a unique venue like a state park to save on venue costs.

DIY: Consider DIY options such as creating your invitations or decor. However, be mindful of time limitations and crafting skills.

Choose seasonality: Opt for foods and flowers that are in season. Ask your wedding vendors for their insights – they will be happy to guide you!

Be open to off-season dates: Consider off-peak wedding season dates. Certain times of year are slower for weddings in the South due to the heat (especially along the Gulf Coast!) – we're looking at you August! Many vendors will offer special pricing for off-season dates.
Choosing a wedding theme is not a decision to take lightly. Consider a variety of wedding styles and prioritize personal style and preferences when selecting your theme. Work with wedding planners and decorators to create a memorable experience and remember that a beautiful wedding doesn't have to break the bank. With these tips, you'll be on your way to planning the wedding of your dreams.