15 Ways to Create a Meaningful and Eco-Friendly Wedding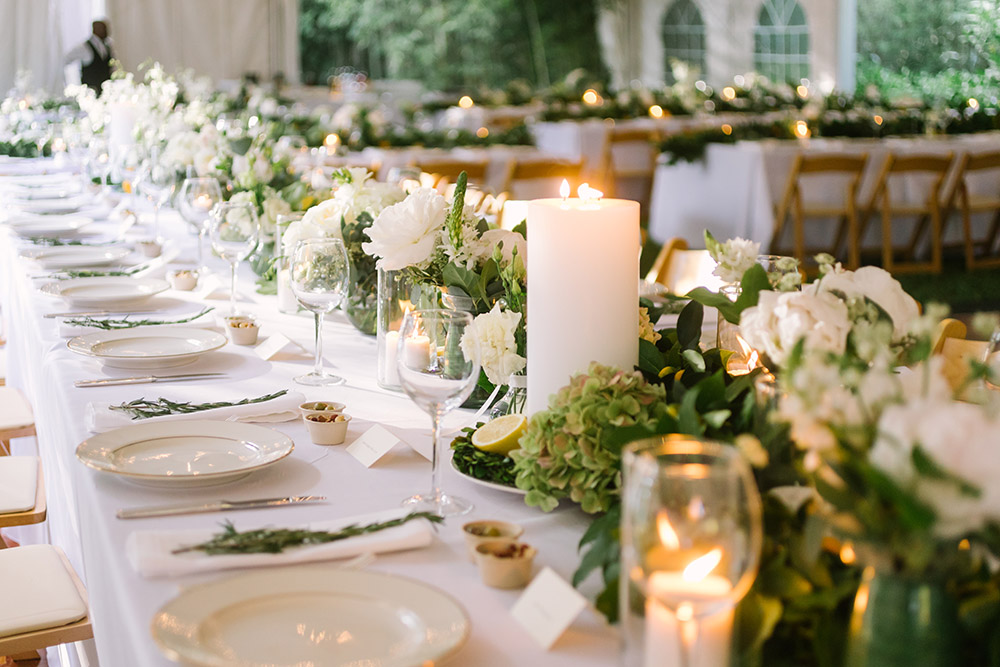 Photo: Sarah Alleman Photography
15 Ways to Create a Meaningful and Eco-Friendly Wedding
From the Publisher's Desk
Your wedding day is not only a celebration of your love, but also an opportunity to make a positive impact in your community and the environment. By infusing sustainability and community consciousness into your wedding planning, you can create a truly meaningful and memorable event. Here are 15 creative ways to weave these values into your special day.
1. Eco-friendly Wedding Invitations
We often talk about making an impact with your wedding invitations: When choosing an invitation, you want to give guests a preview of what to expect at your wedding. But, did you know you can also make an environmental impact with your invitations?
One way is to ask your invitation designer to use recycled paper. You can also opt for digital invitations to reduce paper waste. Also consider supporting small businesses or local artists for your invitations.
2. Wedding Venue Selection
Opt for an eco-friendly venue like a botanical garden, a location dedicated to historical preservation, or even a beachfront with strict conservation policies. Your choice will inspire others to respect and protect natural spaces and our history.
3. Eco-Conscious Wedding Catering
Collaborate with local caterers to create a farm-to-table menu featuring seasonal, organic, and locally-sourced ingredients.
Also consider working with a caterer who seeks to minimize their environmental impact on multiple fronts, like New Orleans caterer Clesi's Restaurant & Catering.
"As our restaurant grew and we became a popular destination for oyster lovers in New Orleans, it became quickly apparent that we were overloading our trash capability with oyster shells," says Sonya DiCarlo of Clesi's. "We were approached by the Coalition to Restore Coastal Louisiana to participate in a recycling program and we jumped at the opportunity. Since joining CRCL almost 2 years ago, Clesi's has recycled close to 70,000 pounds of shells to our coastline and we are thrilled! Our family and staff are committed to not only restoring our coastline, we also encourage our catering clients to use recycled paper products whenever available and we participate in ReCoast, a program to use glass products in coastal restoration. The cost and effort to make these adjustments in our day to day business model makes sense monetarily and it supports our commitment to look out for generations to come."
4. Zero-Waste Wedding Decor
Embrace reusable and recyclable decorations, or choose biodegradable options like fresh flowers and natural fabrics.
Zero-waste decor is all about using what you have, repurposing materials, and minimizing waste. Here's a list of zero-waste wedding decor ideas that can help reduce environmental impact and create a beautiful, sustainable celebration:
Natural Elements: Embrace the beauty of nature with decor elements like potted plants, flowers, branches, and leaves. Use them as centerpieces, aisle markers, and table runners.

Chalkboard Signs: Replace paper signs with chalkboard or reusable whiteboard signs.

Vintage and Thrift Store Finds: Hunt for unique decor pieces at thrift stores or vintage shops.

Rentals: Rent larger decor items like furniture, arches, and tableware to avoid one-time use and excess waste.

Edible Decor: Incorporate edible elements like fresh fruits and herbs as both decor and a tasty treat for guests.

Recycled Paper Decorations: Create origami, paper flowers, or hanging decorations from recycled paper or old books.

Reusable Tableware: Opt for real plates, glasses, and cutlery or compostable alternatives instead of disposable options.

Local and Seasonal Flowers: Choose local and seasonal flowers to support local growers and reduce your carbon footprint
5. Plan a Second Hand Chic Wedding
Incorporate vintage or second hand elements into your attire for a unique, sustainable touch. Yes, wearing your mother or grandmother's dress counts! If that isn't an option, here's a list of places to look for pre-owned fashion (or sell your dress after the wedding!):
Facebook Marketplace & Thrift Stores
Check out the wedding-related listings on Facebook Marketplace or in wedding planning groups in your area.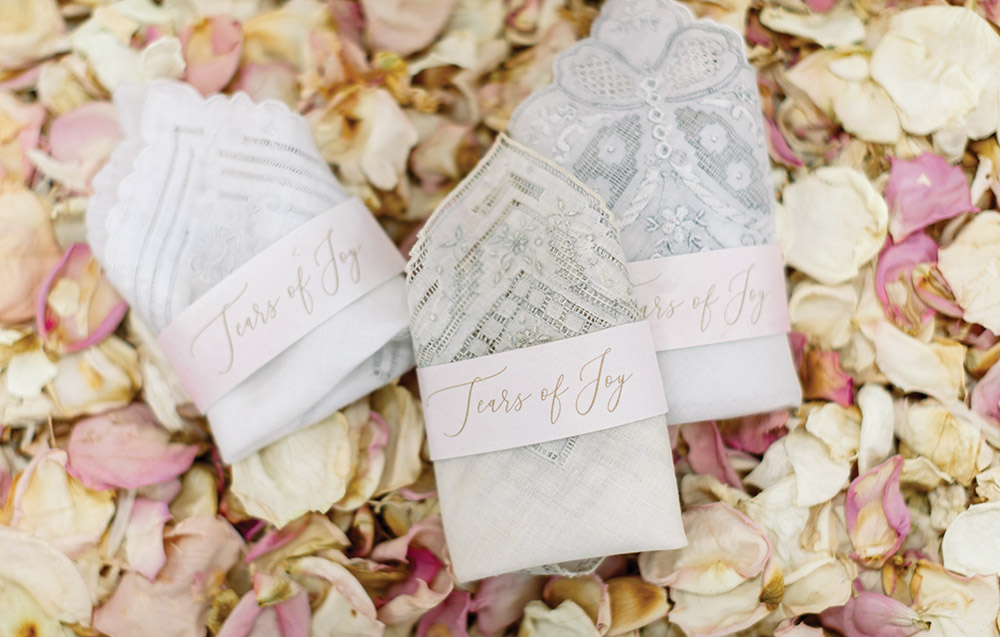 6. Eco-Friendly Wedding Attire
If you'd rather your dress be your "something new", there are lots of sustainable and eco-friendly designers to choose from. Here's a list to explore!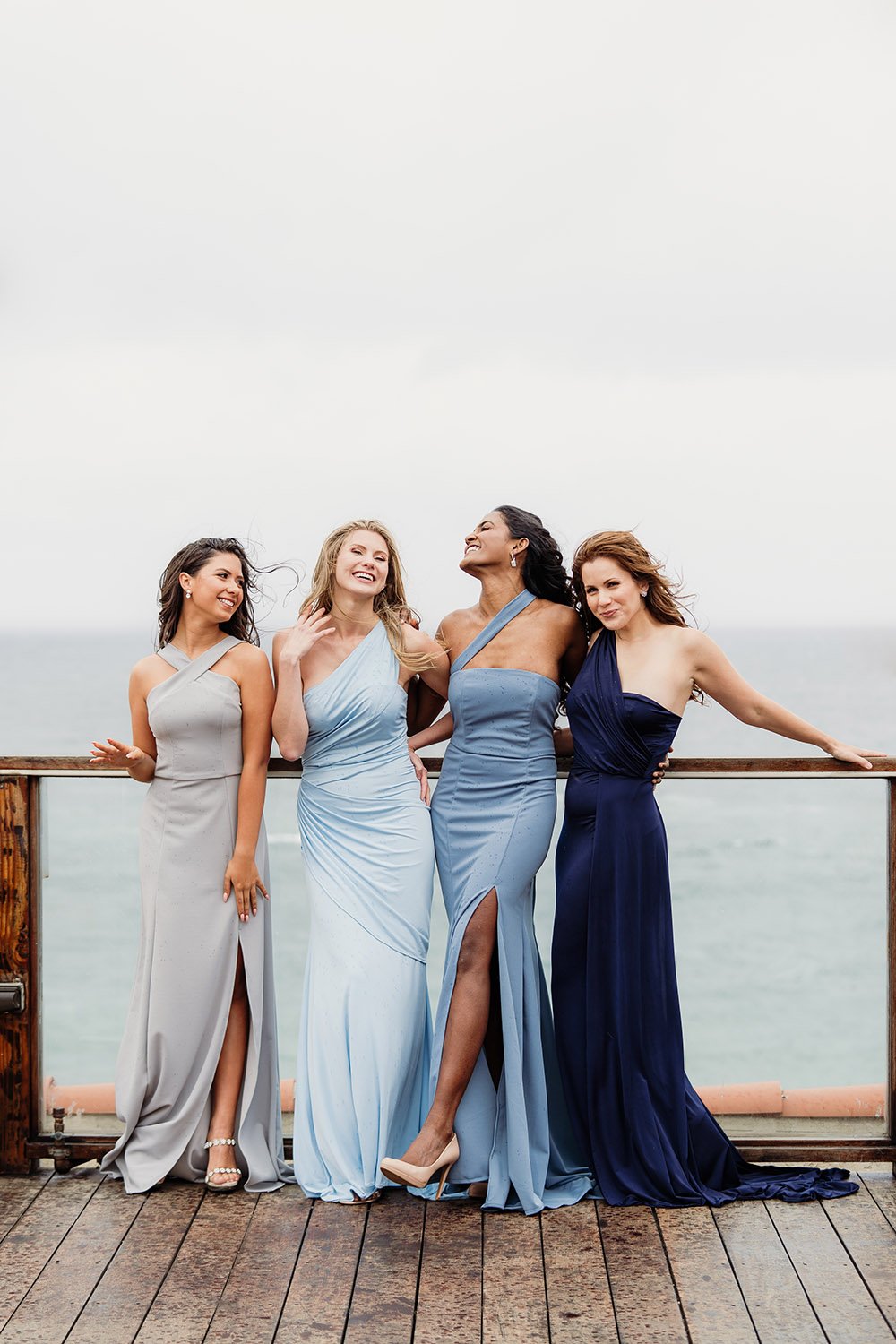 7. Carbon-Neutral Wedding Transportation
Encourage guests to carpool, use public transportation, or you can offset their travel emissions by contributing to reforestation projects such as Plant with a Purpose. You can also minimize emissions by choosing a venue that can host both the ceremony and reception, reducing the need for transportation between locations.
8. Meaningful Wedding Favors
In lieu of favors, donate to a charitable cause that you love in your guests names or give guests potted plants, seeds, or locally-made or even homemade treats as eco-friendly wedding favors.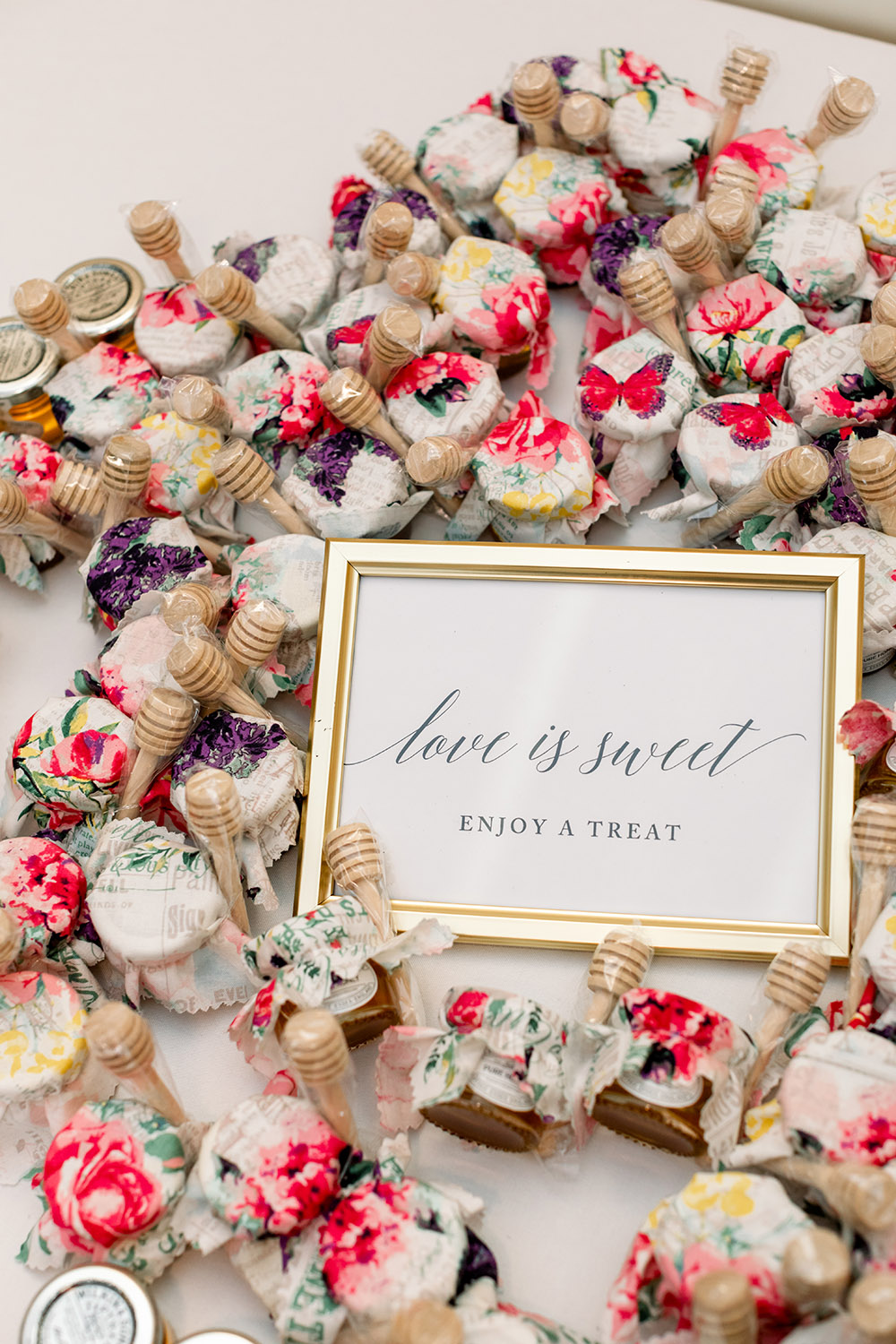 9. Volunteer in the Community
Instead of traditional pre- or post-wedding parties, gather friends and family for community-building or clean up events with organizations like Habitat for Humanity, a local food bank or animal shelter.
10. Think Local
Involve local artisans, musicians, and businesses in your wedding to support the community and boost the local economy.
11. Low-Impact Lighting
Use energy-efficient LED lights or candles to create a romantic ambiance while reducing energy consumption.
12. Zero-Waste Wedding Bar
Work with your bartenders to create a zero-waste bar by avoiding single-use plastics and using biodegradable straws and cups.
13. Sustainable Wedding Jewelry
Choosing wedding rings and jewelry made from ethically sourced or recycled materials is a wonderful way to ensure that your special day aligns with your values. Here's a list of reputable companies that are known for offering ethically sourced and sustainable wedding jewelry:
14. Donate Wedding Leftovers
Whether it's excess food or the flowers from your ceremony and reception decor, donating these items not only helps the community, it also keeps unnecessary waste at bay!
Ask your caterer about donating any leftover food to a local food pantry or homeless shelter in your area. When considering food donations, make sure to reach out to the organizations to understand their specific guidelines, transportation requirements, and any necessary paperwork. Also, coordinate with your event venue and catering service in advance to ensure a smooth and safe process for donating leftover food.
After a wedding, there are several places where you can donate flowers to spread joy and brighten someone's day. Here's a list of potential places to consider donating wedding flowers:
Hospitals and Nursing Homes

Senior Centers

Hospices

Homeless Shelters.

Women's Shelters

Rehabilitation Centers

Community Centers

Religious Institutions

Schools and Libraries

Civic Organizations

Charity Fundraisers

Nonprofit Organizations

Children's Hospitals or Pediatric Wards
Again, remember to coordinate with the organizations beforehand to ensure they can accept flower donations and to arrange for a suitable drop-off time. Your thoughtful gesture can make a meaningful impact on the lives of others.
15. Create A "Green" Wedding Registry
Create a wedding registry focused on experiences, donations, or eco-friendly products that promote sustainable living.
The following platforms provide flexibility for couples to create a registry filled with experiences, honeymoon contributions, and adventures, allowing guests to give meaningful and memorable gifts that align with your specific interests.
For couples who would rather give back, ask your guests to donate to your (or their!) favorite charitable organizations. If you're not sure who to donate to, spend some time researching organizations in your area.
Your wedding day is a reflection of your love story and values. By incorporating these eco-friendly and community-centric ideas, you can ensure that your celebration not only leaves lasting memories but also contributes positively to the world around you. Let your wedding be a symbol of hope, love, and responsible living for years to come.