The 2018 Something Blue Bridal Event :: Event Recap
New Orleans Weddings Magazine presents the 2018 Something Blue Bridal Event, a unique bridal show experience featuring a cake pull for prizes, design trend showcase, charming scavenger hunt, live entertainment and so much more. This event took place on Wednesday, March 14th, 2018 at the Generations Hall in New Orleans. Here are some highlights of the show.
With a heavenly theme in mind, event designer Kim Sayatovic of Belladeux Event Design created an entrance to the show featuring floating umbrellas, cloud lanterns and a lot of LOVE – spelled out in giant marquee letters from True Value Rental.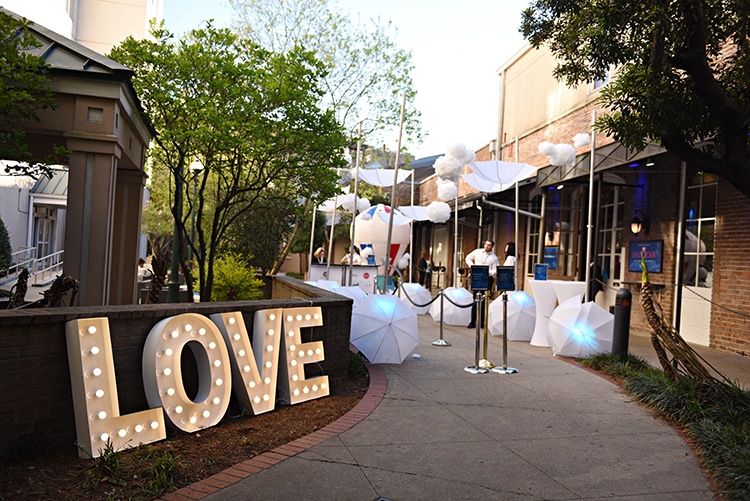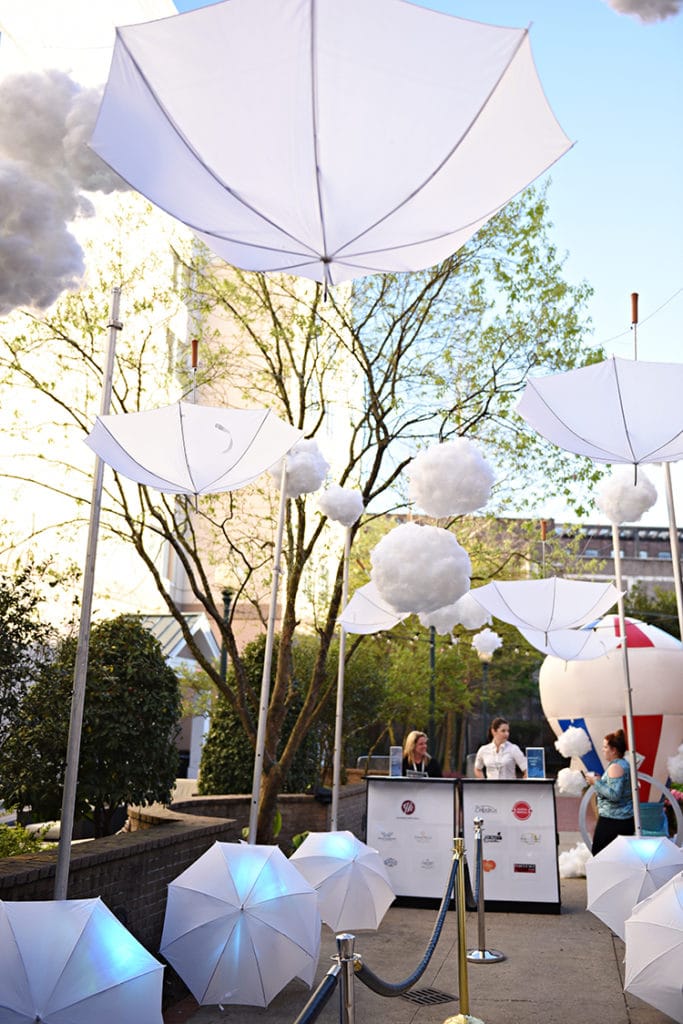 Upon entering the venue, each bride received a signature "NOLA GIRL" tote bag from New Orleans Weddings Magazine, perfect for holding all the goodies they'd collect during the show. Of course the first item to collect was the brand new Spring Edition of New Orleans Weddings Magazine featuring an angelic cover image by event sponsor Theresa Elizabeth Photography!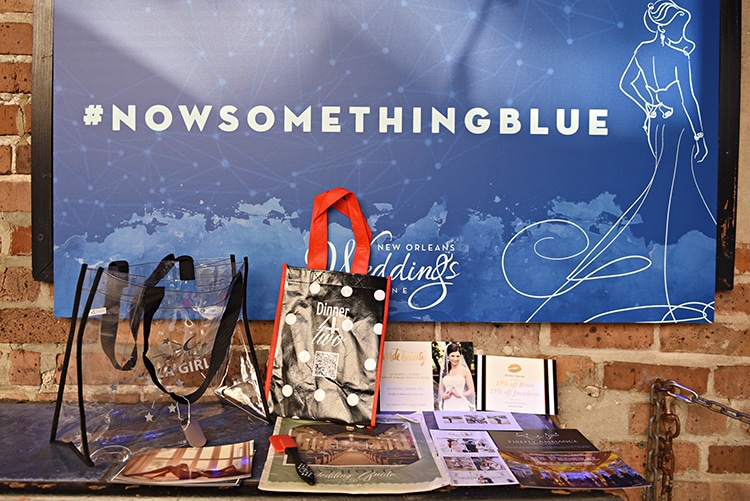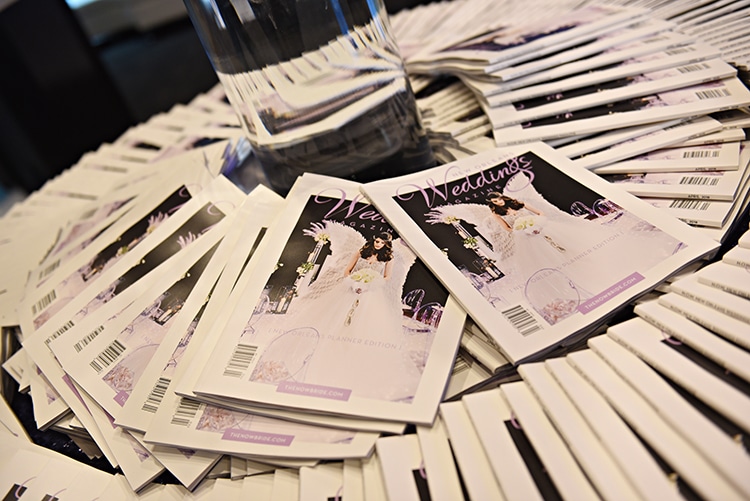 THE SWEET SHOP & CAKE PULL FOR PRIZES
After collecting these goodies, guests sampled sweet treats in the Joe Gambino's Bakery Sweet Shop. At the center of the Sweet Shop, each bride in attendance participated in a ribbon pull for prizes. Brides who pulled a ring charm received a prize donated by Something Blue Bridal Event exhibitors. Prizes included gift certificates from Southern Bridal Dreams, Imagine Mirror Booth, John's Tuxedos, and Joe Gambino's Bakery as well as complimentary stays at the NOPSI Hotel and Hyatt Centric French Quarter, Save the date cards from Abbey Printing, a Soda Stream from Bed Bath and Beyond and engagement photo session from Sarah Alleman Photography.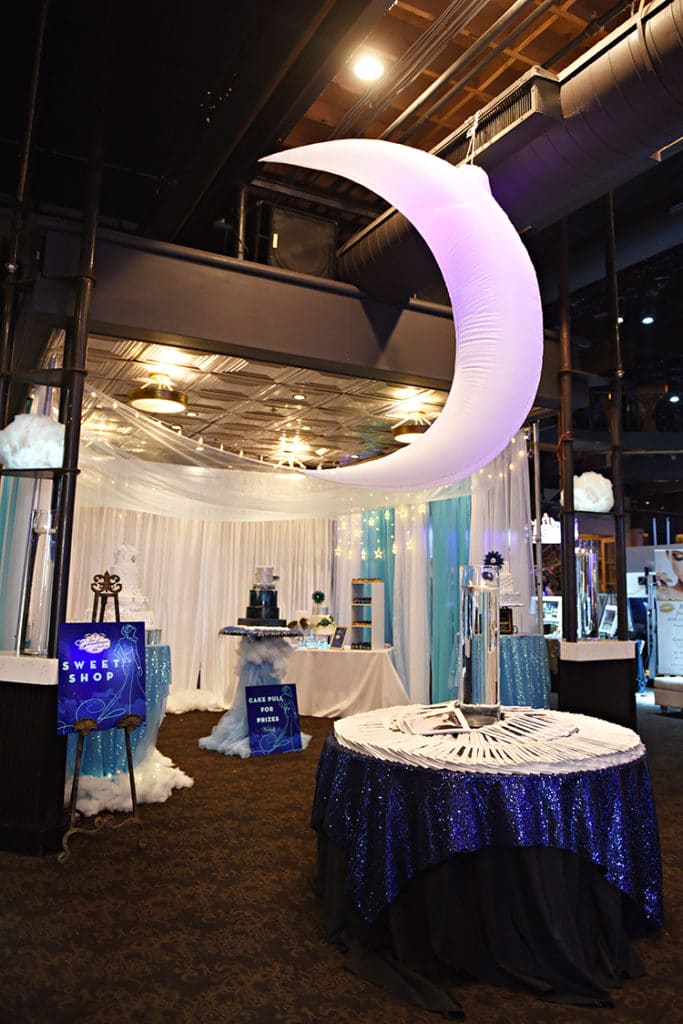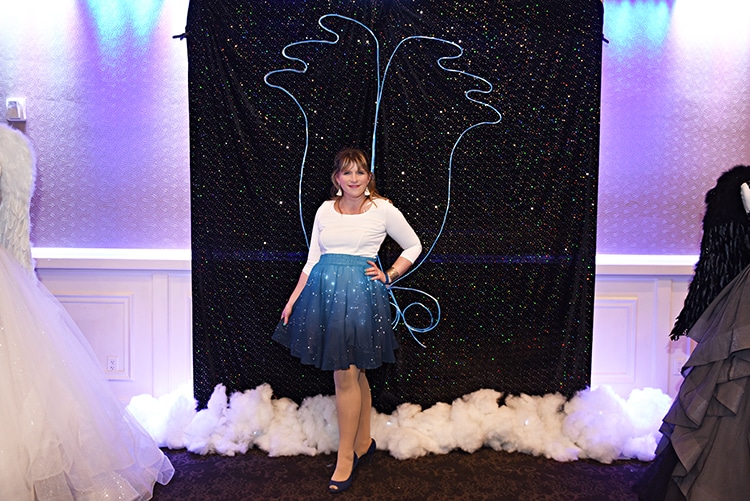 A pair of "neon" angel wings served as a fun photo opp for guests at the event. Featured alongside the wings were gowns from our Spring Issue Angelic Brides editorial including the cover gown by Eve of Milady, available at Pearl's Place, as well as a trendy black bridal gown from the Martina Liana Separates Collection, available at The Bridal Boutique by MaeMe and a gorgeous Hayley Paige gown from Town & Country Bridal Salon.
DECOR TRENDS
To inspire guests, we created a mini Design Trends showcase – themes included, Zen Geometric, Ultraviolet Eclectic, Pub Party, Millennial Pink and Mixed Metals.
EXHIBITORS
Over 75 of the best New Orleans wedding professionals showcased their businesses throughout Generations Hall's 3 expansive rooms, Metro 1, Metro 2 and the Big Room. Brides were able to meet a plethora of wedding experts from photographers, videographers, caterers, beauty, attire, planners, and many others.
A popular booth at the show was the Bacon Bar by Pigeon Caterers and Events where guests were able to sample a variety of bacon treats as imagined by the chefs at Pigeon. We're predicting many bacon bars at upcoming weddings!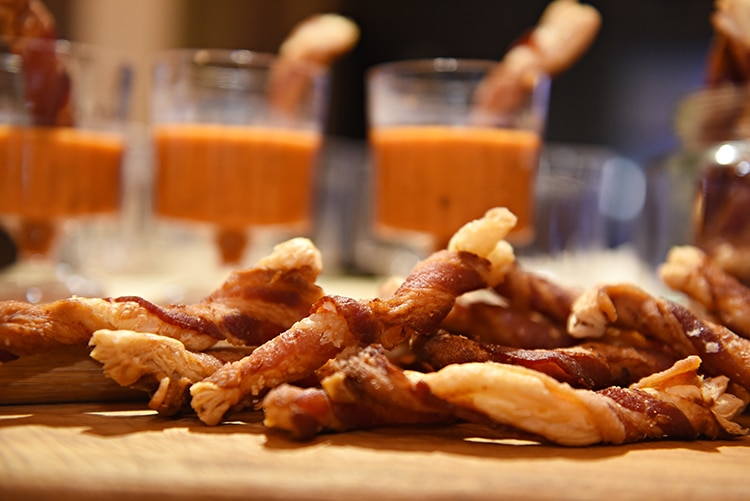 CHARMING SCAVENGER HUNT
Guests also participated in our Charming Scavenger Hunt using clue cards and the magazine to find the exhibitor booths where delightful silver charms were hidden. The charms turned into great cake pull gifts for each of brides and one guest took home a painting from Torregrossa Fine Art as a prize in the Scavenger Hunt prize drawing!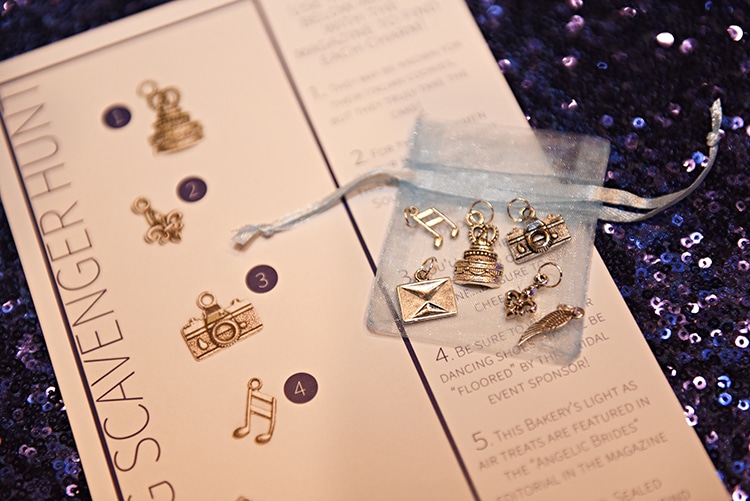 LIVE ENTERTAINMENT & LED DANCE FLOOR
Guests got to experience show sponsor Power Productions' Illuminated LED Dance Floor in person at the event. We love how the dance floor lit up the room and created a party atmosphere. And what would an awesome dance floor be without a great music? Entourage Band took to the stage in the Big Room and kept the party rolling and the mood upbeat.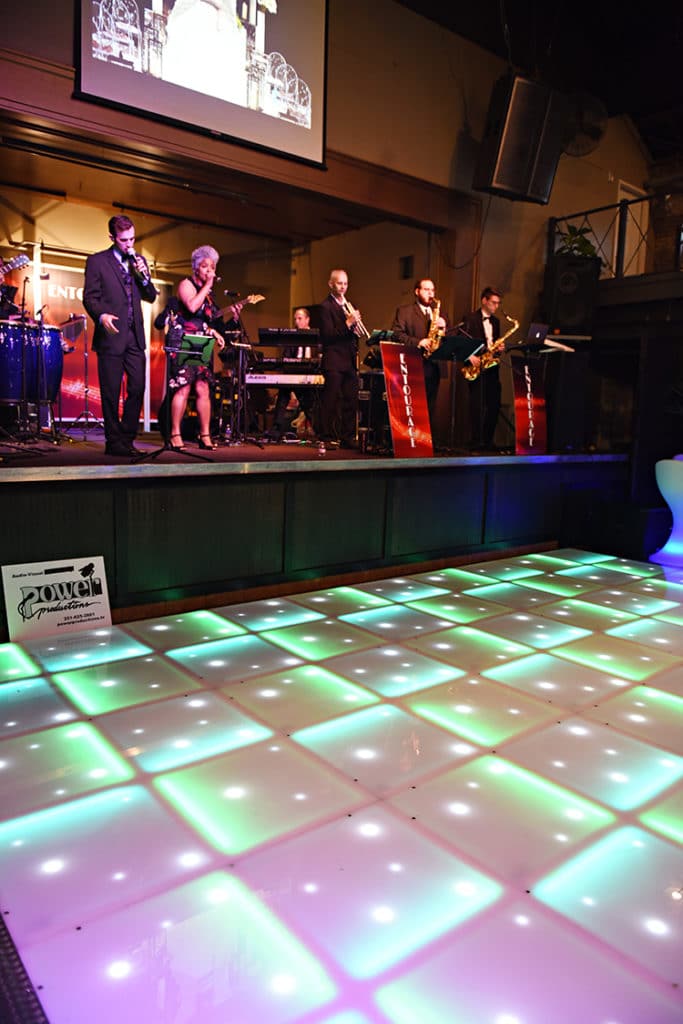 Check out Entourage Band's Facebook Live Video from the show below:
THE BLANC DE BLEU BUBBLE LOUNGE
To complement the Something Blue theme, guests were treated to samples of Blanc de Bleu Cuvee Mousseux courtesy of Bronco Wine Company in the Bubble Lounge in the Big Room.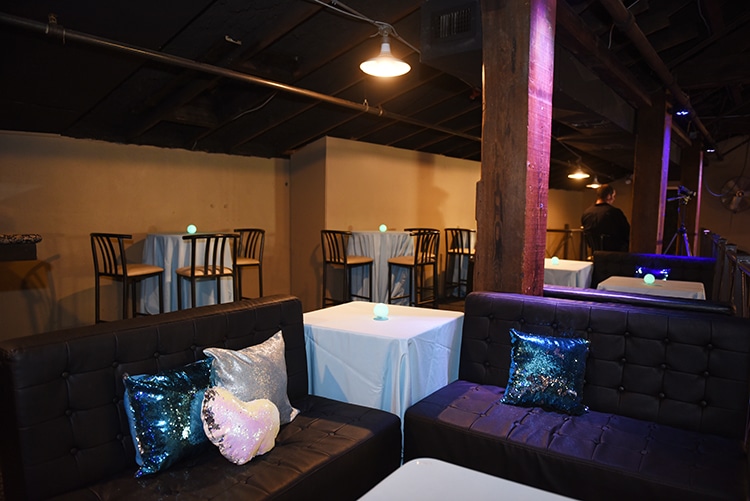 HONEYMOON GIVEAWAY
Guests eagerly awaited the final event of the evening – the Grand Prize drawing for a Honeymoon to Cabo San Lucas from Paradise Vacations Escapes.
Check out more photos from the show below.
All images by Kacie Fayard for Studio Tran