Real Wedding: Josie + Drew {Nottoway Nuptials}
Josephina McManus + Drew Samaha
August 20, 2016
Photography by: Theresa Elizabeth Photography | Written by: Marielle Songy
Drew and Josephina's love story began over the phone as a long distance romance. He was in New Orleans and she was in Houston and every day they would talk for hours getting to know each other. One day, Drew bought Josephina a plane ticket to New Orleans, so that she could come and visit him, and the rest is history.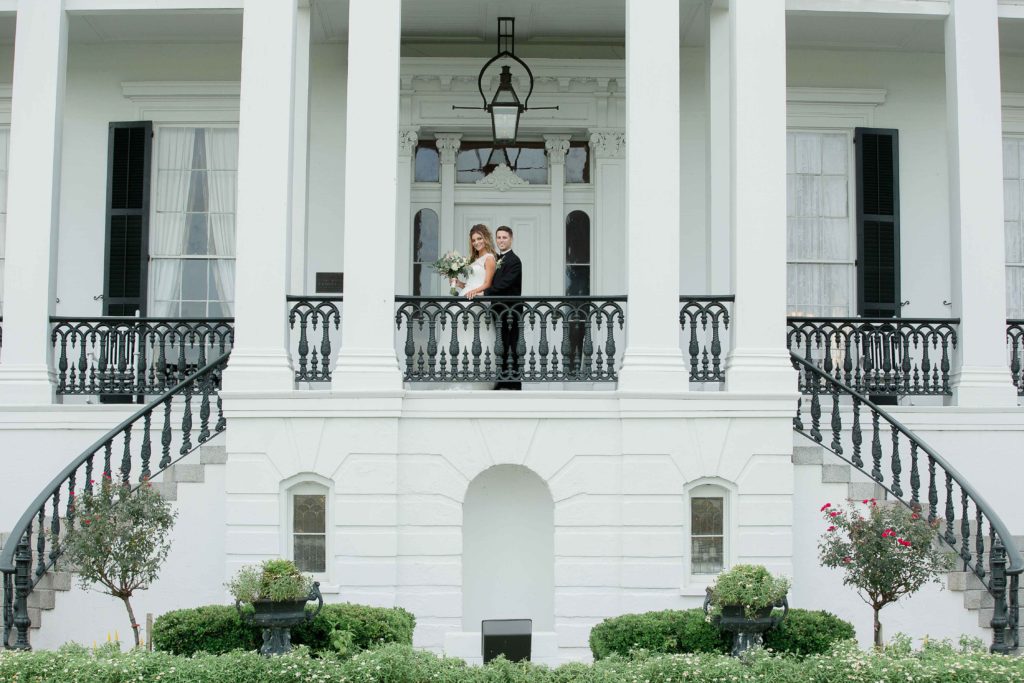 The couple's first date was at Nottoway Plantation and, although they never said it out loud at the time, they both felt a connection to the place and they knew that this was the spot where they would eventually marry. As the weekend continued, the couple attended a wedding and it was here that Drew first told Josephina that he loved her. After dating for a while, Drew surprised Josephina with a weekend getaway to Nottoway Plantation- the site of their first date. It was here that Drew got down on one knee and asked Josephina if she would marry him. It wasn't until they were sipping mimosas the next morning on the porch that they both revealed that they knew that Nottoway Plantation would be the place where they would be married.
The wedding promised to be as special as the couple themselves. The bride's mother designed the wedding's centerpiece and the bride danced with her father to the Bee Gee's song "Staying Alive", a song that holds special significance to them, as it was the song that they had danced to at elementary school father-daughter dances. Dancing to this song at the wedding was a full circle moment for Josephina and her father.
The highlight of the evening came at the end when Josephina and her mother danced to Dido's "Thank You". As a child, her mother told her the song was a "perfect depiction of how she feels towards me", shares Josephina. Being able to share this moment with her mother was the perfect end to an already memorable day.
Josephina says that with all the stress leading up to the wedding day, the best part was looking at Drew and all of those who had come out to celebrate with them and realizing that they were loved and that their future together was just beginning.
N.O.W. Vendor
PHOTOGRAPHY: Theresa Elizabeth Photography
Additional Vendors: CEREMONY + RECEPTION: Nottoway Plantation | REHEARSAL DINNER: Bistro Byronz | BRIDE'S GOWN: Zach Posen | BRIDESMAIDS' GOWNS: Bloomingdale's | MENSWEAR: After Five Tuxedo Co. | VIDEOGRAPHER: RJ Photography | FLORIST: Billy Heromann's | BAKERY: Julie's Cake Studio | HAIR: Courtney Graham | MAKEUP: Hendrika McManus | INVITATIONS: Wedding Paper Divas