Rachelle + Jamal: "I Do" at The Arbor Room
Written by Marielle Songy and Jessica Burke
Photography by Ryan North, North Photography
It always seemed as if Rachelle and Jamal were meant to be. As many romances do, theirs first began as a friendship, after first meeting through a mutual friend in the summer of 2013. After discovering that Rachelle had never had a Hansen's snowball, Jamal remedied the situation by asking her out on their first real date to the famed snowball stand one sunny afternoon. She couldn't resist the offer! In Raschelle's word's "it was love ever since."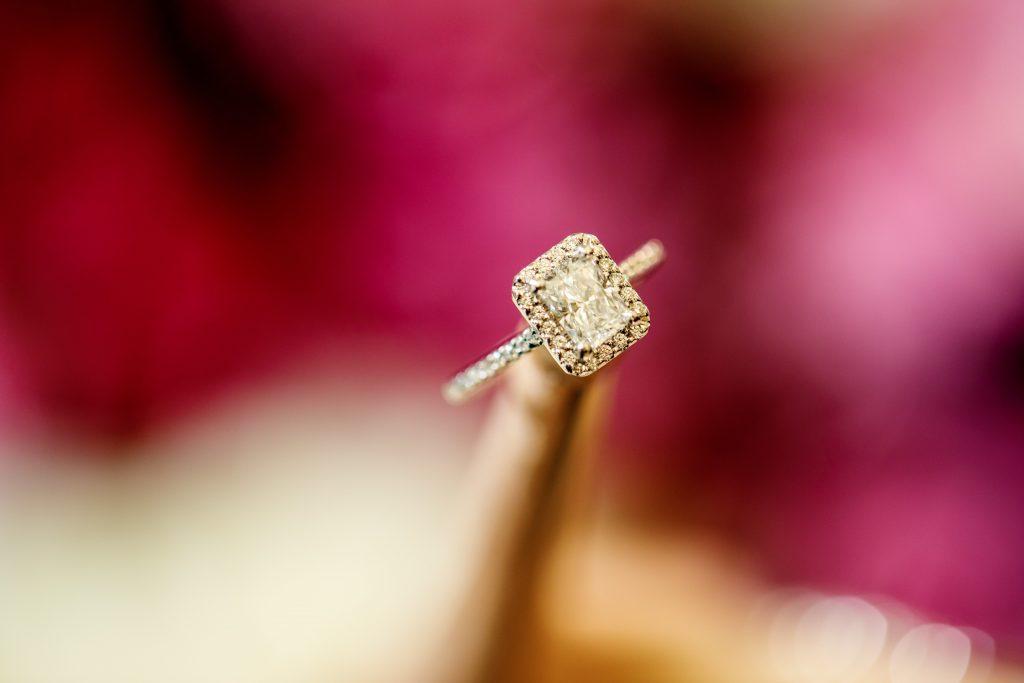 On the day that Jamal proposed, Rachelle thought that she was just going to spend some time with friends at Clue Carré, a local escape room. Little did she know that Jamal was about to pull off the surprise proposal of a lifetime.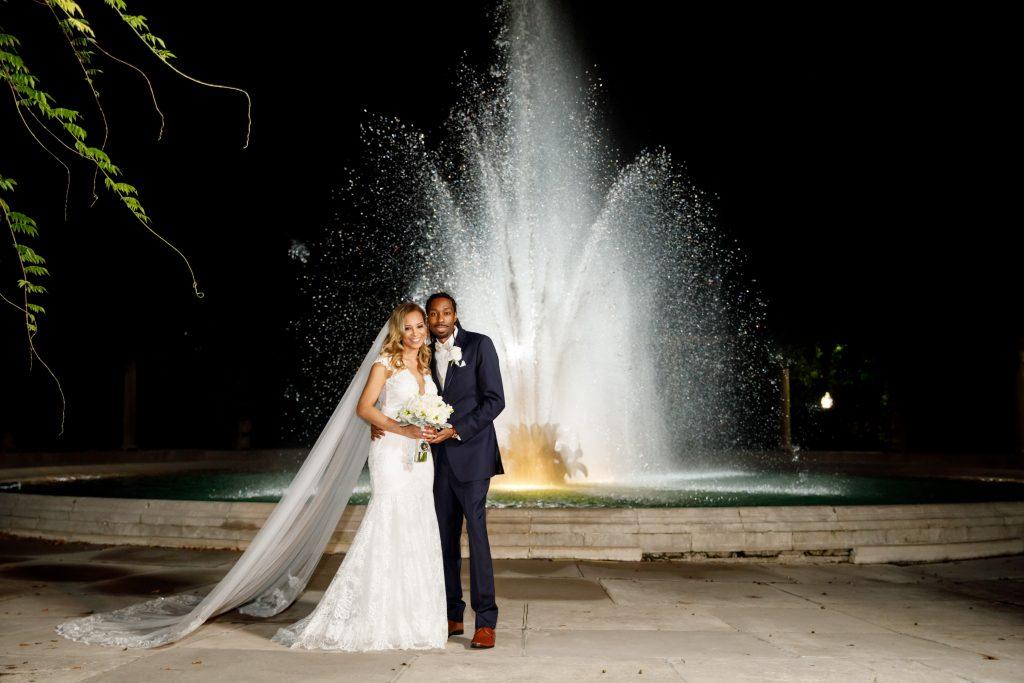 The couple was separated into two different groups, intentionally, she'd learn later. Jamal's group "need help" solving a puzzle and an employee asked Rachelle if she would step in to a secret room to assist, which she reluctantly did. As Rachelle walked out of the secret room, she read the final clue, "The door shall unlock and free our guests, if the question is asked and the answer is YES"! It was at that moment that everyone stepped aside and Rachelle saw Jamal down on one knee holding a beautiful engagement ring.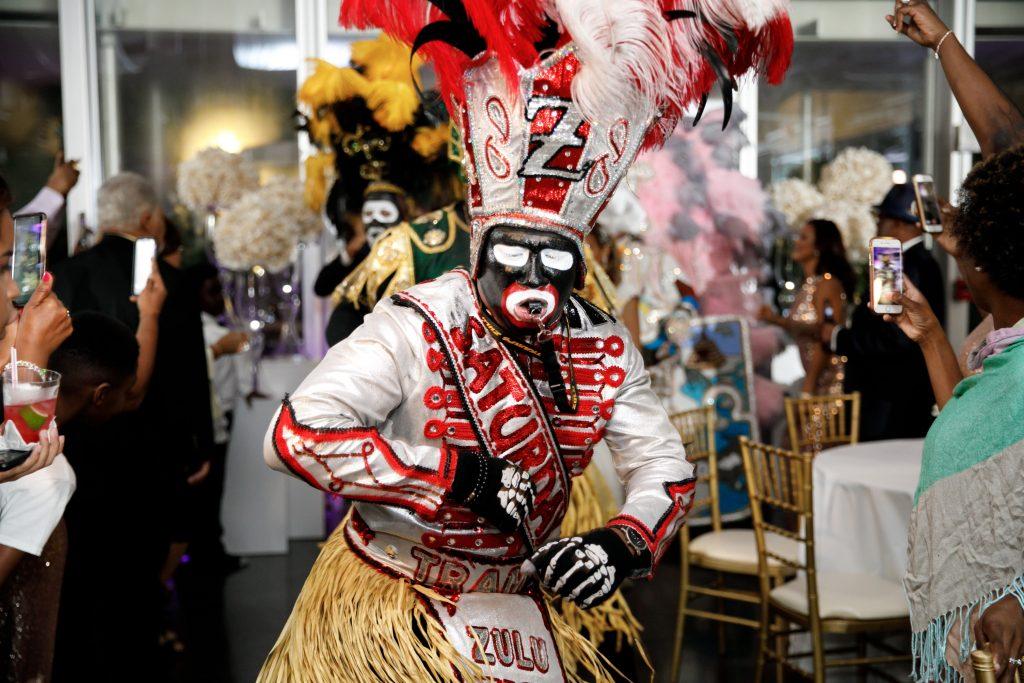 Rachelle's parents walked her down the aisle at The Arbor Room in City Park where Jamal's uncle, Kevin James, officiated their ceremony. Her sisters and best friends stood as her bridesmaids; Jamal's best friends served as his groomsmen.
After the ceremony, the couple celebrated with family and friends. Rachelle's mother always attended church on Sundays, prayed and lit candles in church, so the couple wanted to incorporate candles throughout the wedding venue. Rachelle's father surprised the couple with three handmade custom candle stands for the occasion.
Rachelle describes her favorite part of the reception – her five-tier wedding cake! The cake sat beautifully on two acrylic cake stands which were made by Jamal, in front of a gorgeous candlelit backdrop.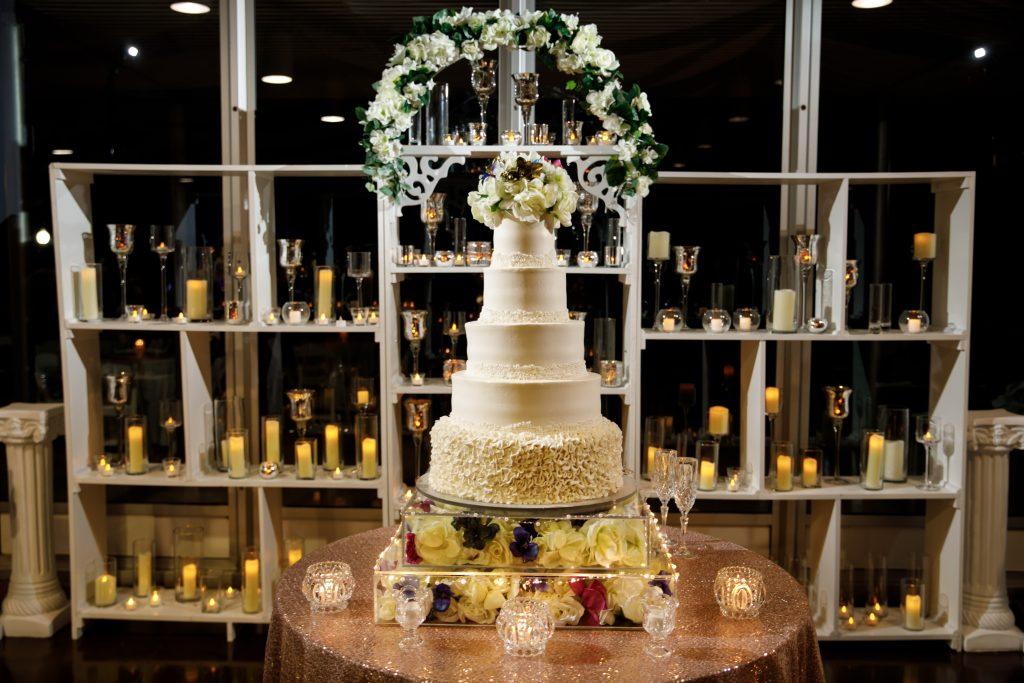 Of course, the evening ended with a Second Line in true New Orleans fashion.
From snowballs one fateful, sunny afternoon to candlelight on their wedding day, Raschelle and Jamal's story is filled with light and love.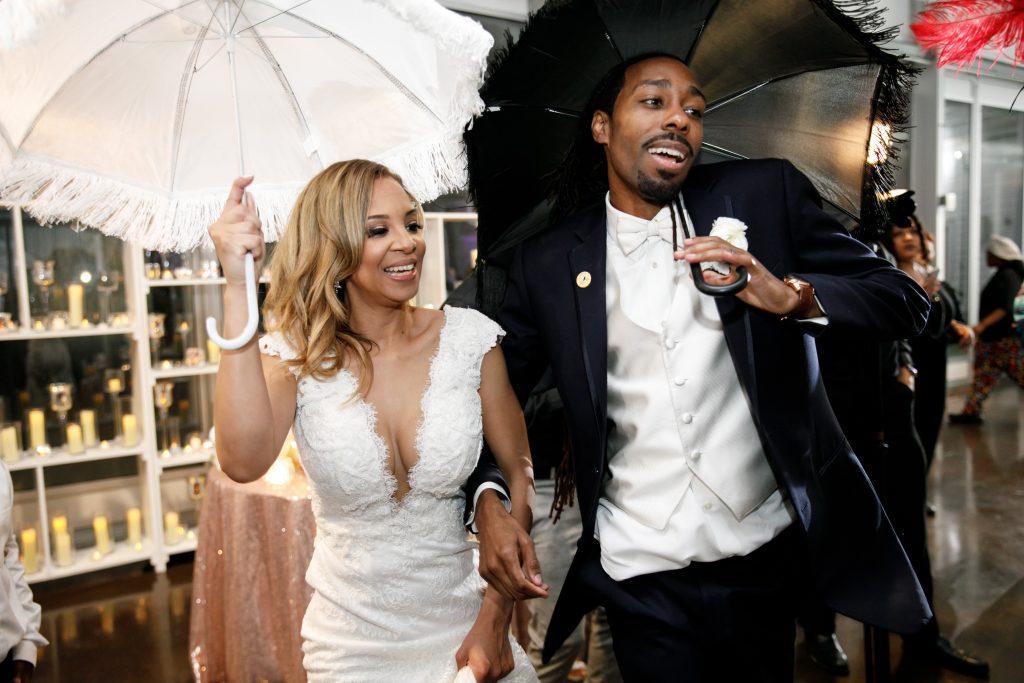 Vendor Credits:
PHOTOGRAPHY + VIDEO: North Photography + HD Cinema |BRIDE'S + BRIDESMAIDS' GOWNS: MaeMe The Bridal Boutique | GETTING READY LOCATIONS: The Nopsi Hotel | CEREMONY LOCATION(S): The Arbor Room at City Park | OFFICIANT: Mr. Kevin James | RECEPTION LOCATION: The Arbor Room at City Park | GROOM/GROOMSMEN ATTIRE: Joseph Abboud, Mens Wearhouse | FLORIST: Villere's Florist | BAKERY: Royal Cakery | CEREMONY MUSIC + RECEPTION ENTERTAINMENT: Dj Holymecca | TRANSPORTATION: Riculfy Livery | HAIR & MAKEUP: Ashleigh Howard | HONEYMOON: Playa Del Carmen, Mexico | WEDDING PLANNER/DESIGNER: Love Forever Creative Wedding Designs. Assistant Designer- Freda Liggans | DECOR RENTALS/LIGHTING: Love Forever Creative Wedding Designs | CATERER: City Park | JEWELER: Ramsey's Diamond Jewelers | FAVORS: R'leans Praline Company