Amanda + Tyrell: An Ogden Museum Celebration
Written by Marielle Songy and Jessica Burke
Photography by Justen Williams, 343 Media
One night, Amanda was having a drink with her cousin at Balcony Bar on Magazine Street, when a patron began bothering them. Tyrell intervened, the man left and Amanda returned to her conversation, but unbeknownst to her, Tyrell stood watch to make sure that the man had indeed moved on. After some time, Tyrell asked Amanda if she would join him for a drink. At first, she declined, but eventually decided to give Tyrell a chance; she was taken by his charm and found herself truly enjoying his company, as if he were a long, lost friend. Fortunately, the night was young and after a few hours of fun, Tyrell seized an opportunity to steal a kiss, moving himself officially out of that "friend zone."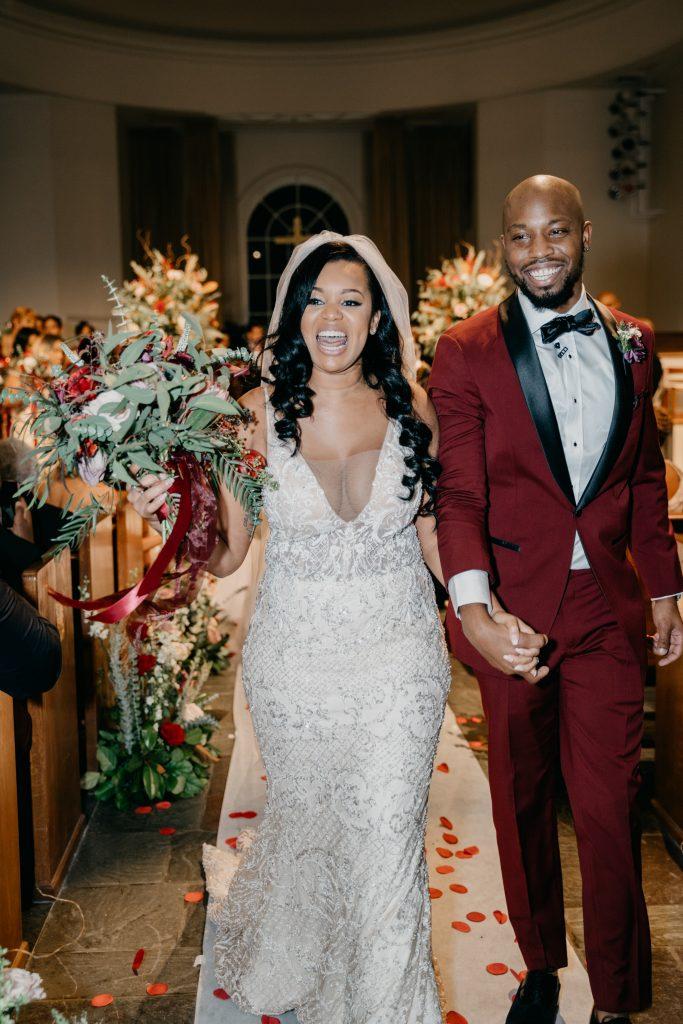 For their wedding, it was important for Amanda and Tyrell to incorporate traditions of their beloved New Orleans. The couple chose Lawless Chapel at Dillard University, where Tyrell attended college, for their ceremony and the Patrick F. Taylor library at the Ogden Museum of Southern Art for their reception.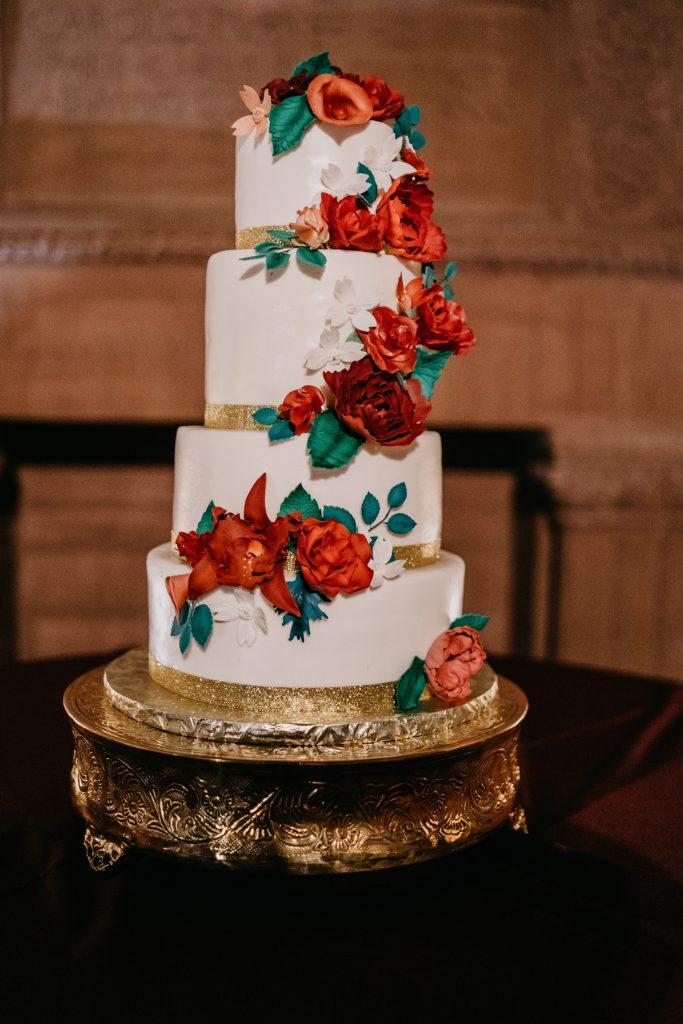 Even though Amanda is a professional event planner, she counted on the support of her friends and family to make sure that everything was perfect for their wedding day. "Invitations, favors, décor, set-up and breakdown was all orchestrated by myself and our families," shares Amanda. It was a huge undertaking, but Amanda wouldn't have had it any other way.
One of the most important parts of the day was when Amanda's 96-year old grandfather walked her down the aisle. "It was a moment I will never forget," she shares. At the end of the ceremony, the couple "sealed the deal" by jumping over a broom that the bride's mother had custom made.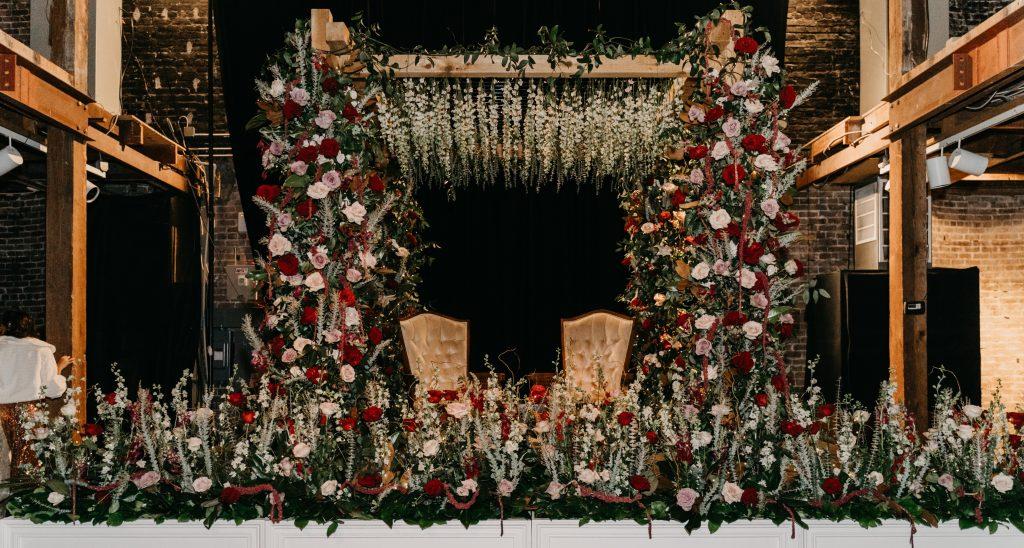 One of Amanda's favorite parts of the wedding was the sweetheart table at the reception. "The floral altar literally made my knees weak and I cried immediately after making it through the entire day without shedding a tear," she shares. "It was so breathtaking- it literally took my breath away."
At the end of the evening the couple paraded through the streets leading their guests in a traditional Second Line – the perfect ending for a New Orleans wedding!
Vendor Credits:
RENTALS: True Value Rental | GETTING READY LOCATIONS: Hyatt Regency | CEREMONY LOCATION: Lawless Chapel @ Dillard University | OFFICIANT: Rev. Joseph Tilley | RECEPTION LOCATION: Ogden Museum of Southern Art | REHEARSAL DINNER LOCATION: Auction House Market | BRIDAL GOWN: Crystal Design Couture | BRIDESMAIDS' GOWNS: The Pink Veil | GROOM/GROOMSMEN ATTIRE: Groom- Chris Fellow/Fellow Men's Wear, Groomsmen- Tuxedos To Geaux | PHOTOGRAPHER: 343 Media- Justen Willams | VIDEOGRAPHER: Director- Edward Buckles | FLORIST + CANDLE DECOR/LIGHTING: Thibodeauxs Floral Studio | BAKERY: The Kake Artist | CEREMONY MUSIC: Singer- Denisia | RECEPTION ENTERTAINMENT: Singer- Roca B, DJ RQ Away | TRANSPORTATION: Riculfy Livery | HAIR & MAKEUP: MAU-Iri Griffin-Clark , Hair- Bronx Hair & Co. | HONEYMOON: Belize City | WEDDING PLANNER/DESIGNER: Produced by Amanda Rose | DECOR RENTALS: True Value Rentals | CATERER: Clean Course Catering | JEWELER: Avanti