STYLED SHOOT: A Wedding at Home Sweet Home
Home Sweet Home Style
Written by: Jessica Burke, NOW Weddings Publisher
If you've ever seen the movie "Father of the Bride", the chaos of planning a wedding at home may seem overwhelming, not to mention, expensive, even if you don't opt for outlandish upgrades like a flock of swans that the wedding planner, Franck Eggelhoffer, in the movie suggested. While it *can* get pricey to plan a wedding where you have to bring literally everything in, the good news is, it doesn't have to be and you can plan a beautiful wedding in your own home on a reasonable budget, sans swans, of course.
With gathering sizes currently on the cozy side (but let's not get too cozy – please stay 6 feet apart, y'all!), a wedding at home may not only be practical, but, in fact, the perfect option for you!
Our friend, Michele Zeller of Decor on a Dime & Nola Wedding Ceremonies, wanted to show what was possible for a wedding at home (in something other than a mansion) so she styled this adorable photo shoot at her own house to show what an intimate micro-wedding can look like IRL.
So get ready for some beautiful and budget-friendly wedding inspiration!
VENDOR CREDITS
STYLING/DECOR RENTALS/OFFICIATION: Michele Zeller, Decor on a Dime & Nola Weddings Ceremonies
PHOTOGRAPHY: Ashley Kristen Photography
INVITATION SUITE: Melismatic Designs, LLC
BALLOON ARCH: Crescent City Balloons
BAR SERVICE: Nola Accent Bartenders, LLC
FLORALS: The Plant Gallery
CATERING: Joie De Vivre Catering & Events
BRIAL GOWN: Pearl's Place Bridal
WEDDING CAKE: Ivonne Standeford
MODELS: Raiane & James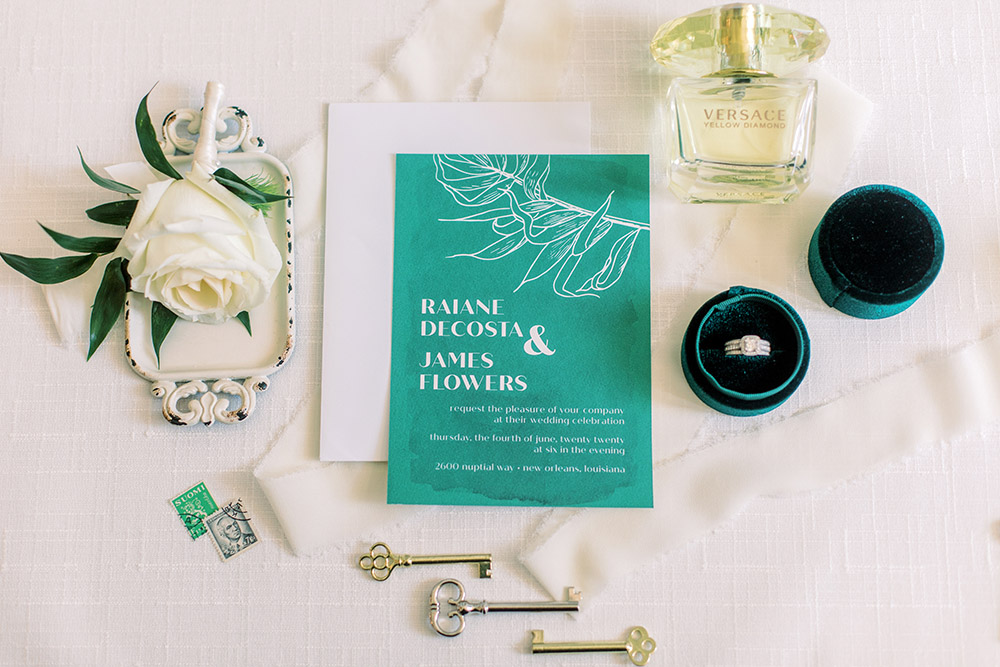 One trend we love that dates back to pre-pandemic is the unplugged wedding. For an unplugged wedding, the couple invites guests to take a a break from the phones and become absorbed in the moment. Signage displayed at your ceremony asking your guests to "be fully present" is a great option to get the message out (and makes it that much easier for your pro photographer to get the most important shots!) or you can have your officiant make an announcement at the start of your wedding.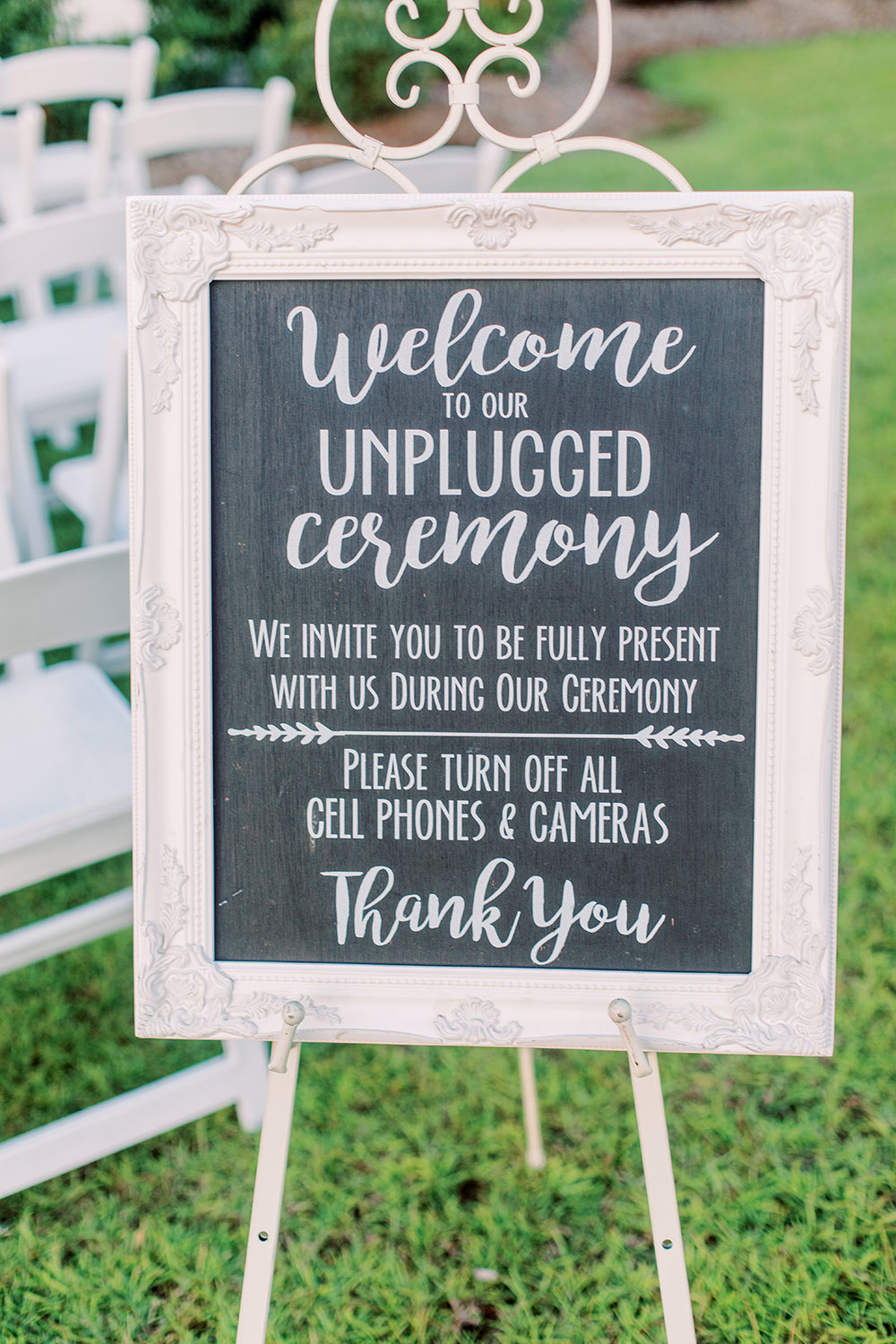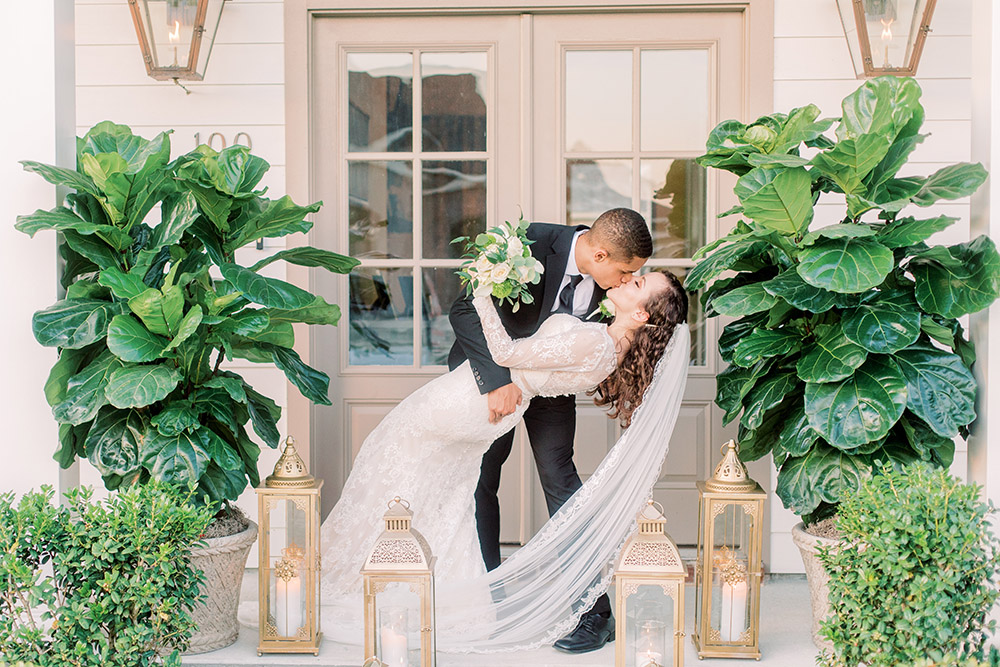 PICTURE THIS: Take a stroll through your neighborhood and discover picturesque spots for your wedding portraits. Trust your photographer to find the perfect backdrops and capture dreamy photos like these!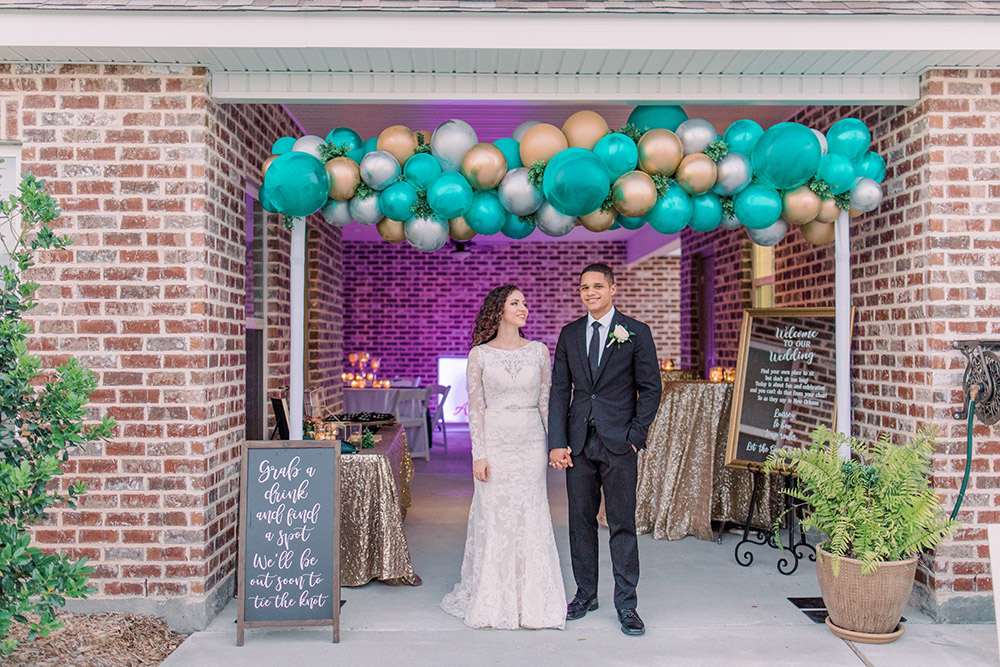 While you're off taking photos together, your guests can head to the patio for cocktails and get the party started. Dress up your back yard with an elegant balloon arch (they're so in right now!) like this one from Crescent City Balloons and sparkly decor elements like mirror welcome signage and sparkly sequin linens from Decor on a Dime. Add a touch of romance with candles on the tables and colorful lighting to create an accent wall. Consider hiring a bar service such as Nola Accent Bartenders to pour drinks and mix cocktails for your guests!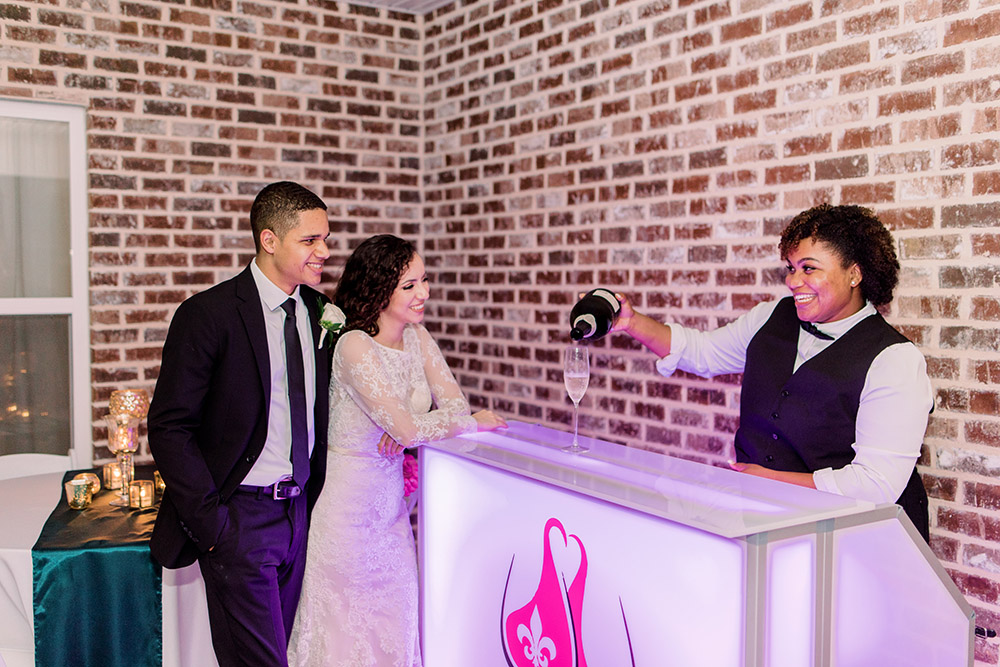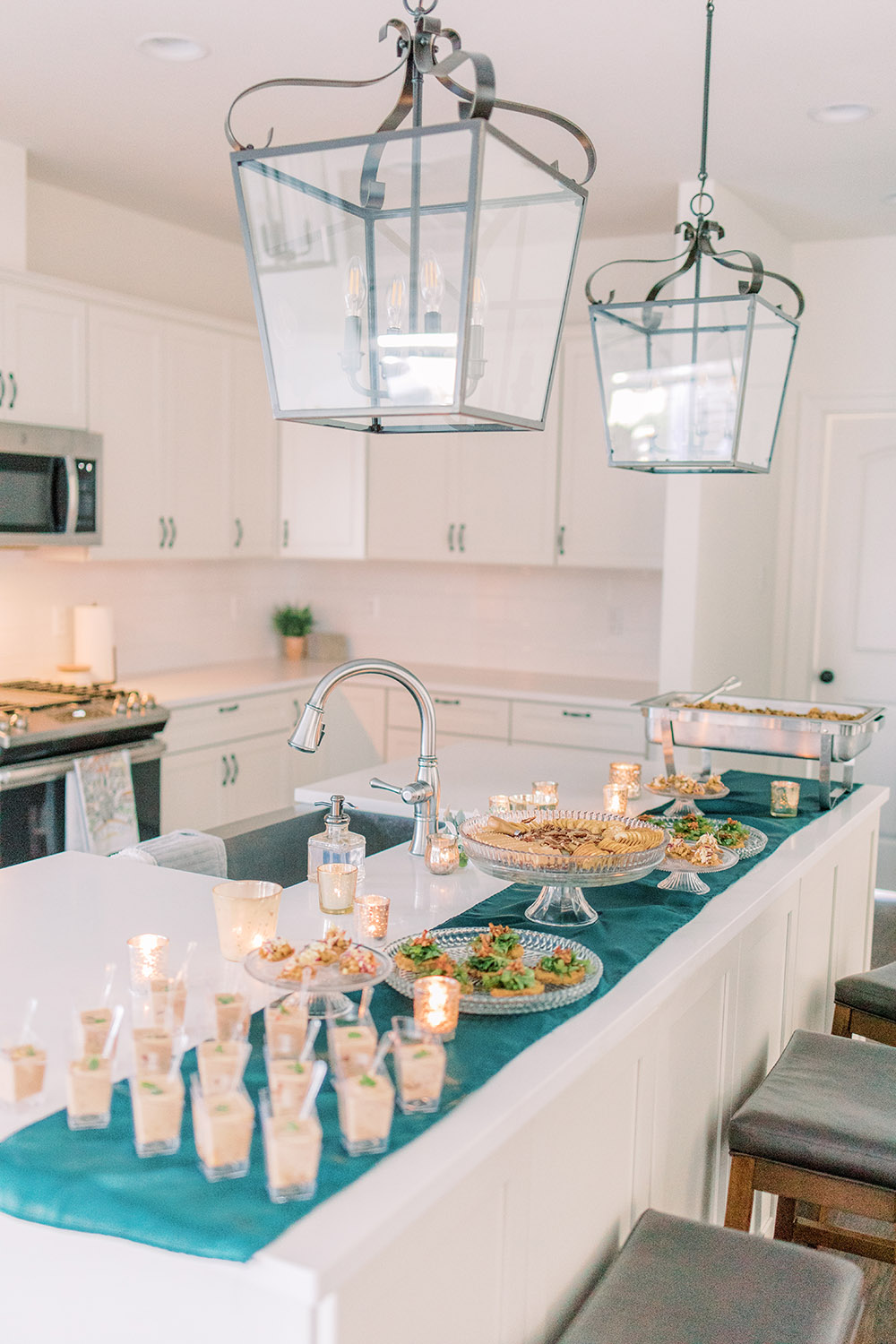 Since it's New Orleans we all know it's best to serve food indoors in a controlled environment (even if your guests head back out to the patio to eat!). Joie De Vivre Catering and Events created a beautiful display for this micro home wedding on the kitchen island. If you'll have guests from different households, ask your caterer about having a staff member serve your guests to minimize contact that would otherwise occur with guests serving themselves.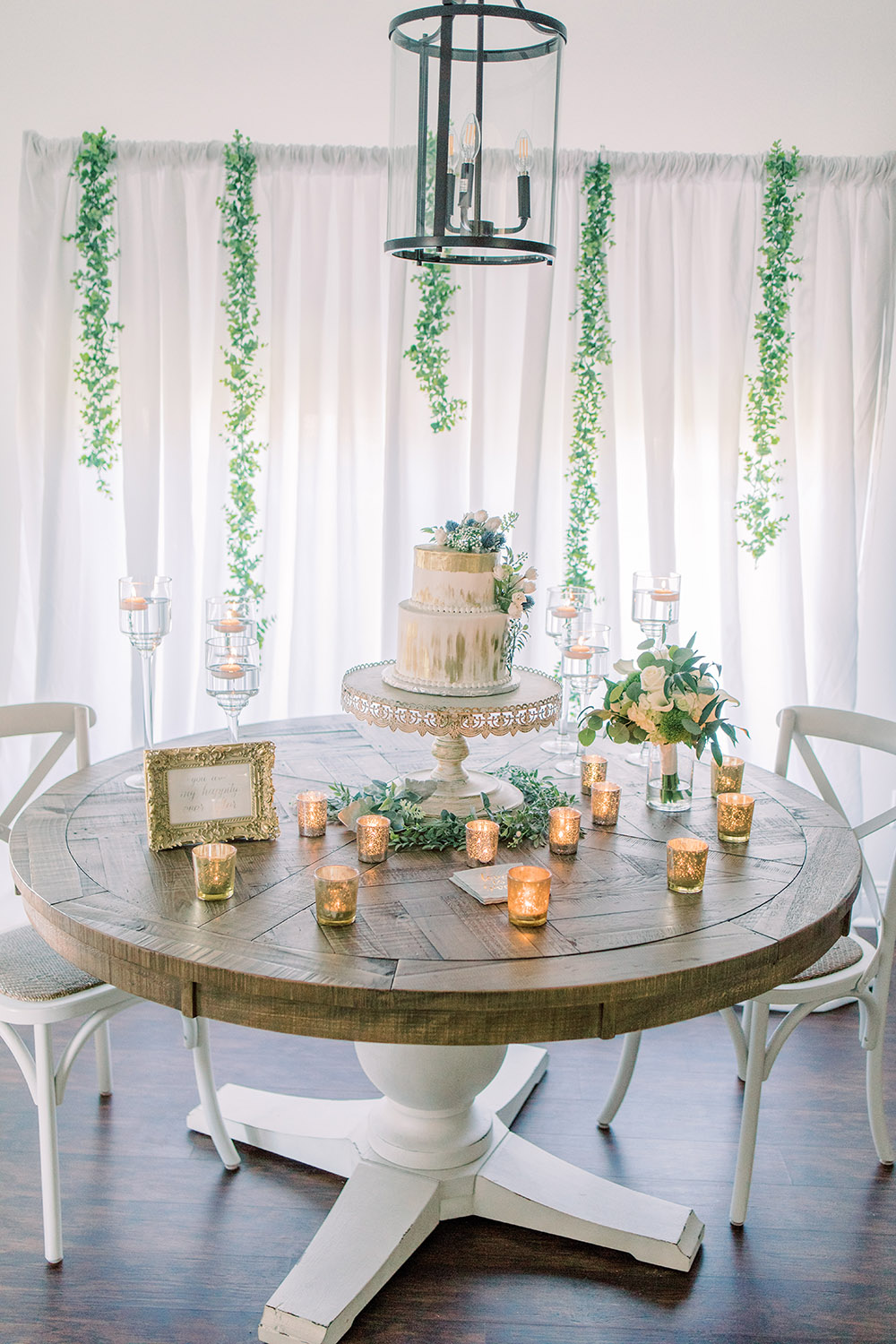 We're in love with this darling cake table in the breakfast nook! Make the most of your existing furniture and rent accent pieces and decor such as greenery, candles and the cake stand.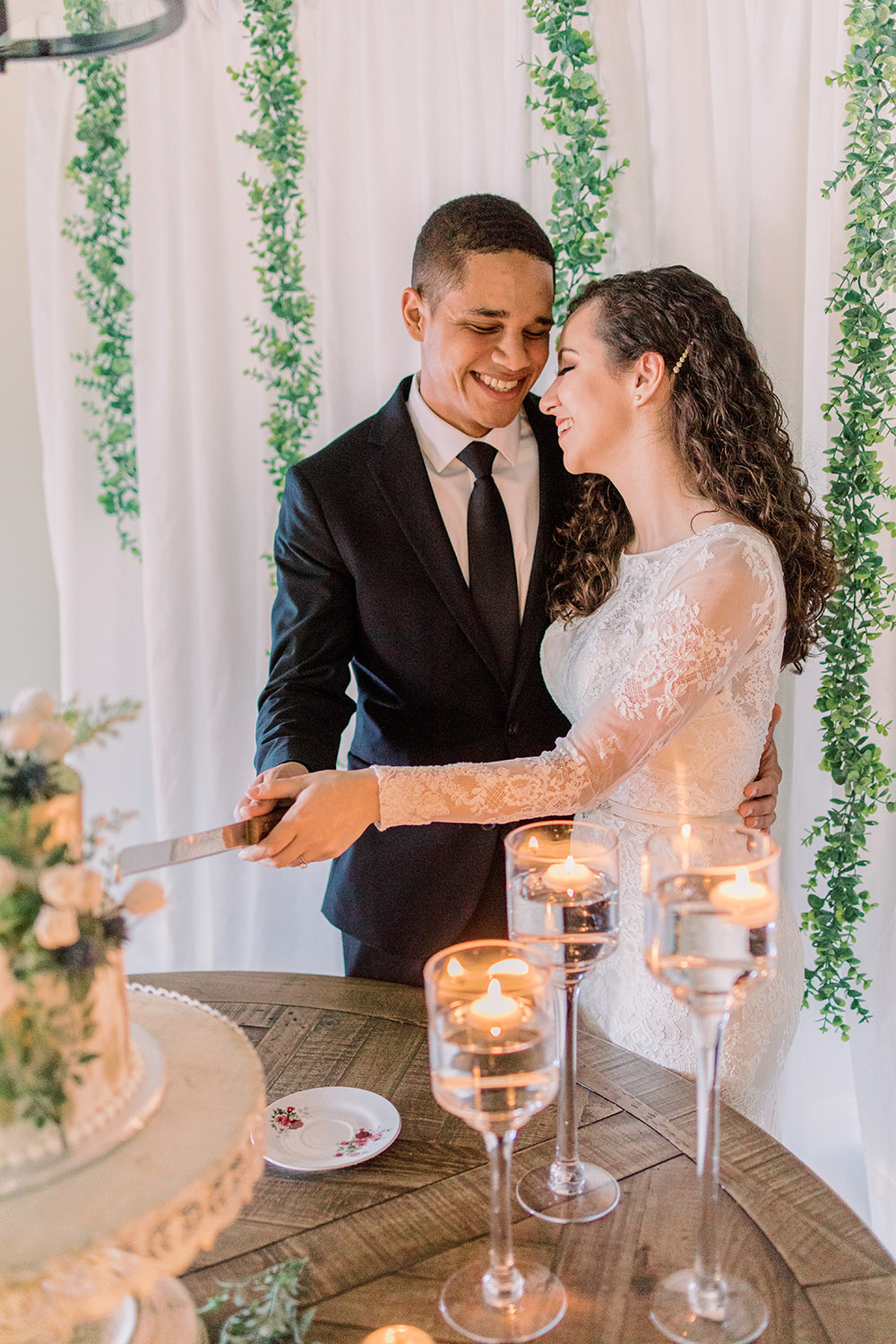 Explore more styled shoots below!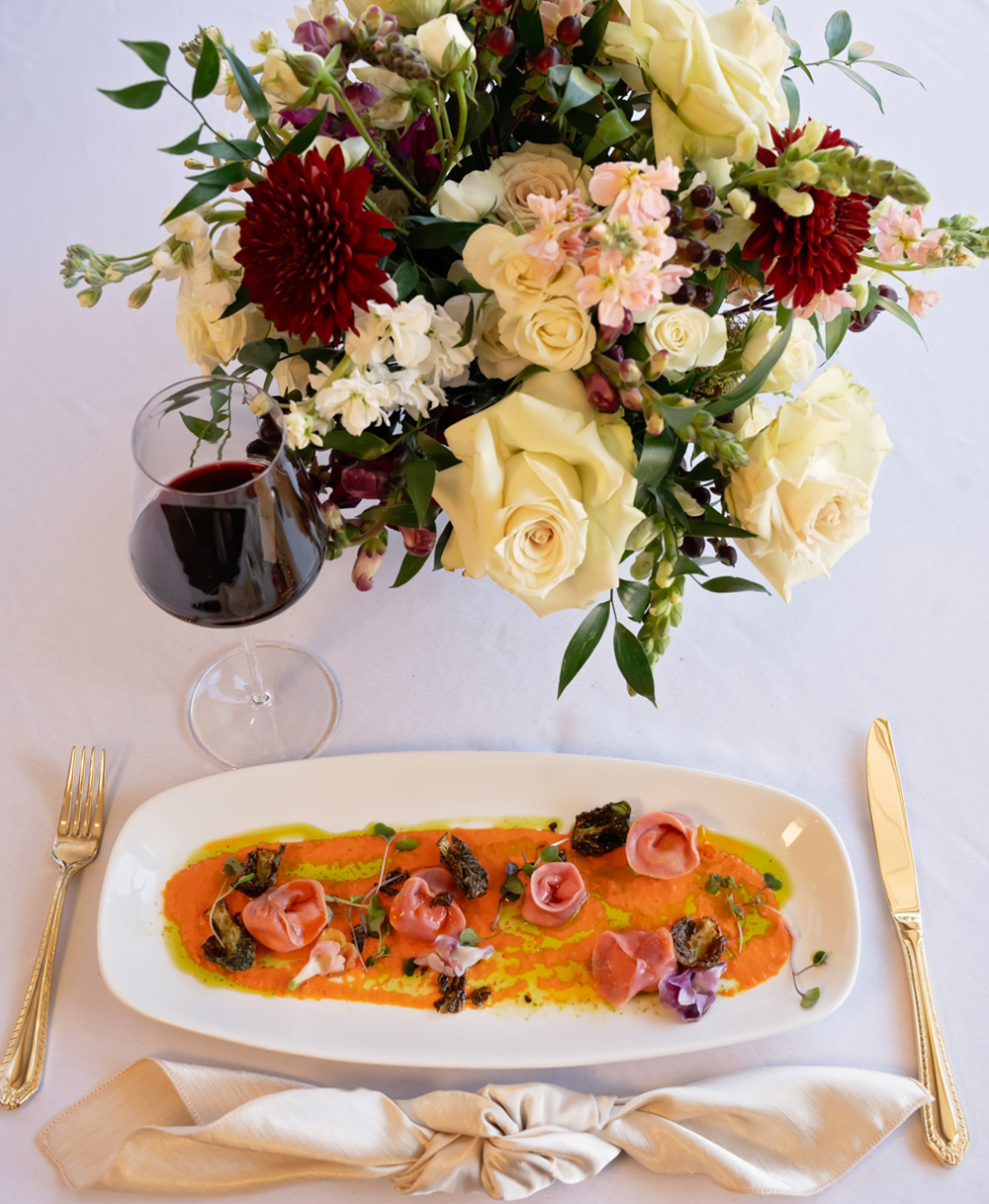 November 14, 2023
FINE DINING SPOTLIGHT: BISTRO SAINT EMANUEL Jordan Garcia, Executive Chef Photography: Stefani Marie Photography |…