BEHIND THE CAMERA: Meet Wedding Photographer Amin Russell
Amin Russell's interest in photography began when he was 16 years old in the darkroom when he was in high school. Photography began as a hobby, but turned into a serious pursuit when he attended a wedding as a guest and the official photographer didn't show up. "By this time I was carrying my camera with me everywhere," he shares, "so yours truly became the wedding photographer by default." When the couple saw his photos, they loved them and "it just blossomed from there." Amin is now 23 years into his professional photography career and hasn't looked back.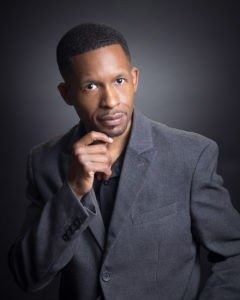 "My style has evolved over the years," Amin shares. "Present day, my style is cinematic, bold and dramatic. I like the use of architecture as a backdrop." Amin's clients are drawn to his work because of his style and most ask him to create large format artwork for their homes from their wedding photos. He equates it to going to a gallery to purchase fine art. "Those are the images I like to create," he says.
Amin's ideal client loves the same ideas he does and has the same passion for art. "My client appreciates the architecture and the boldness, the cloudy sky versus the white sky, the color pop," Amin shares. "It's a more dramatic client versus a more traditional client. I have a smaller niche rather than the masses."
Having a relationship with your photographer is important. "I tell all my brides that I'll spend more time with them than their own husband on the wedding day," he says. "It's important to establish rapport and a good working relationship. I invite my clients to join my private Facebook group so we can exchange ideas and get to know one another better and able to form that relationship."
He also stresses the importance of knowing what you're getting for the price. "There's a lot of glamorous prices out there and the price ranges matter." You should expect the finished product to match the price tag. "Know what you're getting," he advises."The final deliverable is extremely important."
Amin spends a lot of time getting to know his clients. "I am chock full of information. You'll get lots of emails, texts and phone calls," he says. "There's a lot of homework for my brides, but that homework is so so I can be a better photographer for your day. We're best friends by their wedding day."
"I thoroughly enjoy what I do," says Amin, "and what I like just as much is to provide the products I do at the end of our working relationship. Even beyond that, my clients can always pick up the phone and call me – we have that relationship."
CONNECT WITH AMIN RUSSELL PHOTOGRAPHY:
www.aminrussell.com | info@aminrussell.com | (504) 708-4534
Amin's Facebook | Amin's Instagram | Amin's NOW List Profile