STYLED SHOOT: An Imaginarium Elopement
elopement
noun 1.
an act or instance of running off secretly, as to be married
//dictionary.com
Written by: Jessica Burke, NOW Weddings Publisher
If running away to get married sounds like a grand idea to you, then you might just fall head over heels for this Lemony Snicket inspired styled shoot elopement at Lady Delaney's Imaginarium on Magazine Street in New Orleans. This curious shop and events parlor is home, we hear, to ghosts, mysteries and more miniatures than you can shake a tiny stick at. With micro-weddings all the rage, we can't think of a more perfect spot for two love birds to tie the knot.
VENDOR CREDITS
PHOTOGRAPHY | CREATIVE DIRECTION | FLORALS | VEIL: Emily Martindale, Martindale Media Group
HAIR DESIGN: Gary Scorse
MAKEUP DESIGN: Midori Tajiri, Midori Stories
SWEETS: Lord of Meringues
CORSET: Dark Garden Corsetry
DRAGONFLY EARRINGS/RINGS: Ash Marquardt, Twiga Designs
BUTTERFLY EARRINGS: Century Girl Vintage
MODELS: Andrew Farrier + Gwendolyn Mann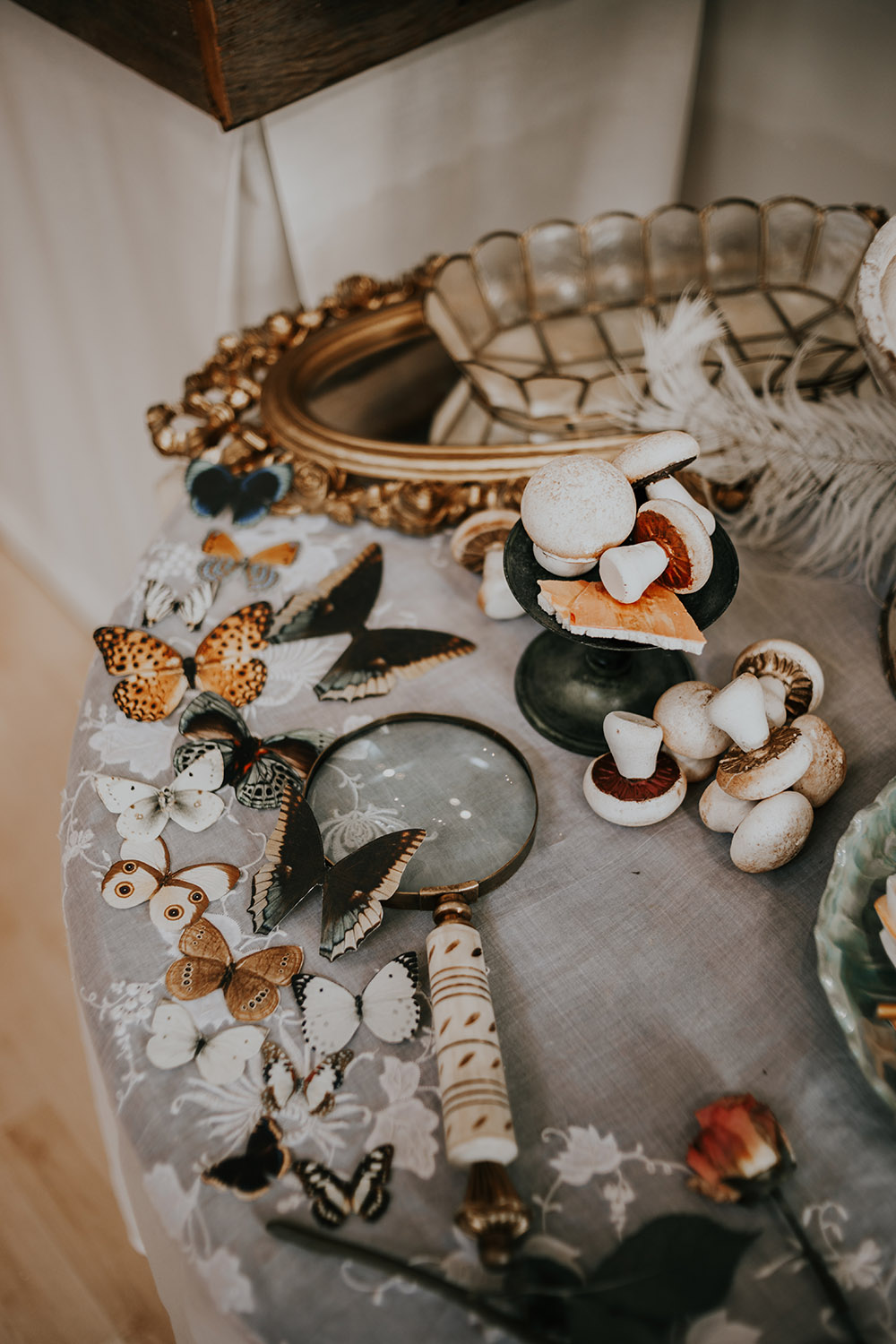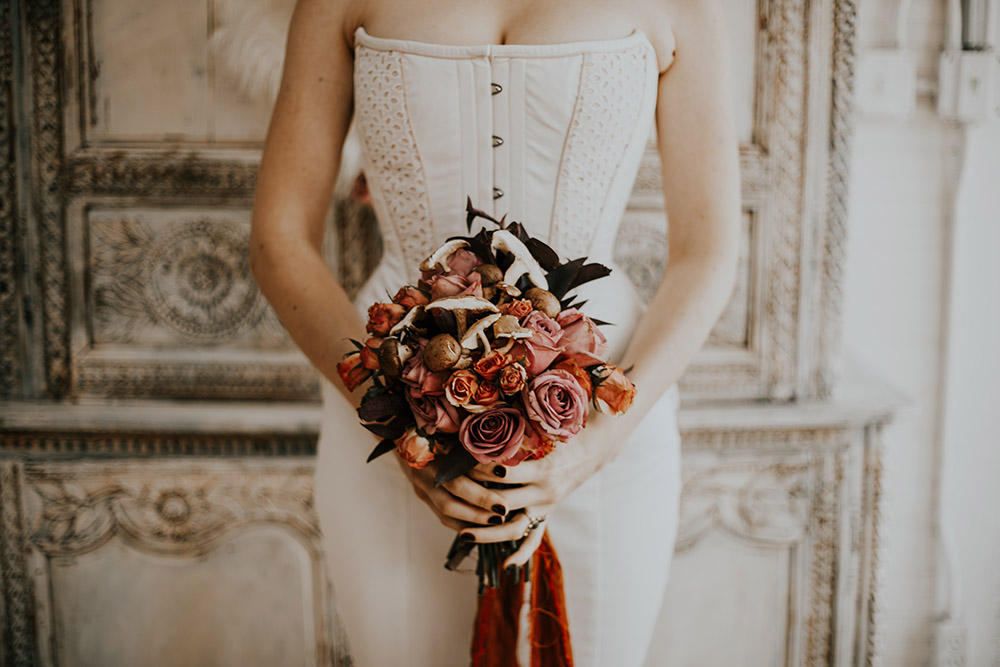 No matter how big or small your wedding is, details, such as the mushrooms in this bridal bouquet echo'd by the mushroom meringues on the dessert table and the delicate butterflies peppered throughout the photos, will never not be charming. These detail motifs are like a signature for your event – add your own personal touch with elements that are meaningful to you.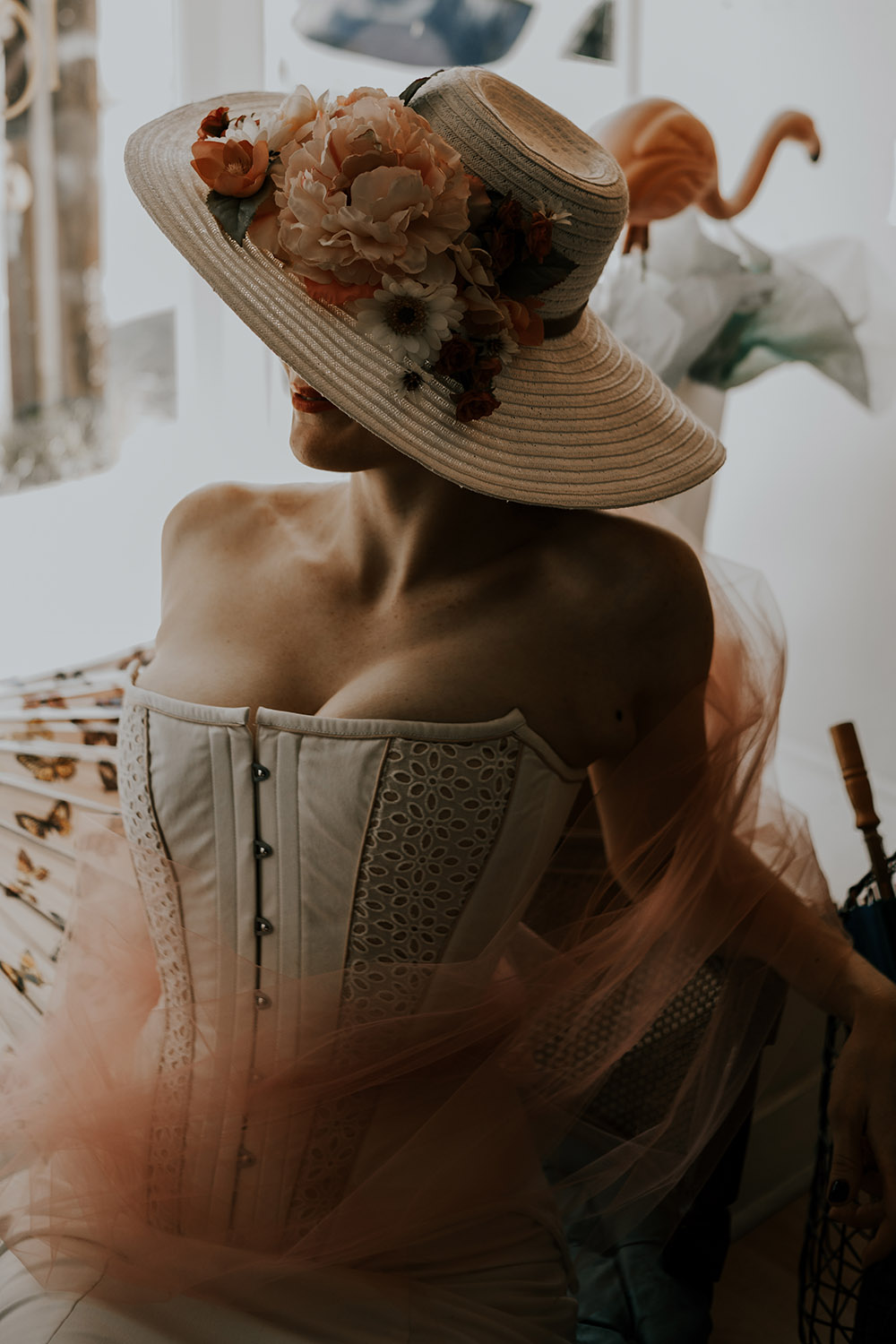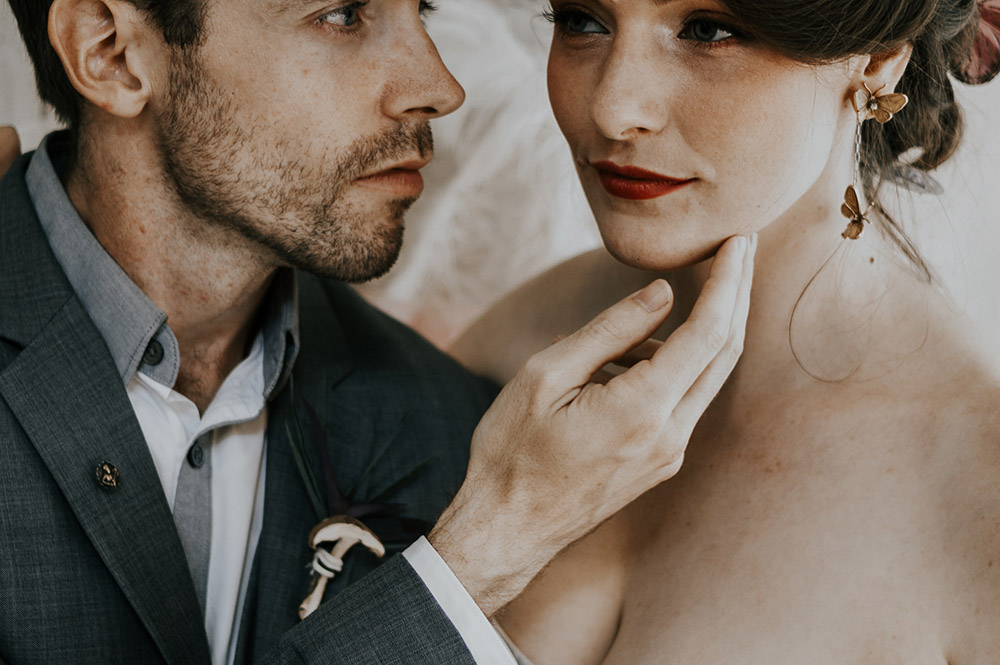 PICTURE THIS: When you elope, everything is about the two of you and your love.

Slow down, gaze in each others' eyes and make memories.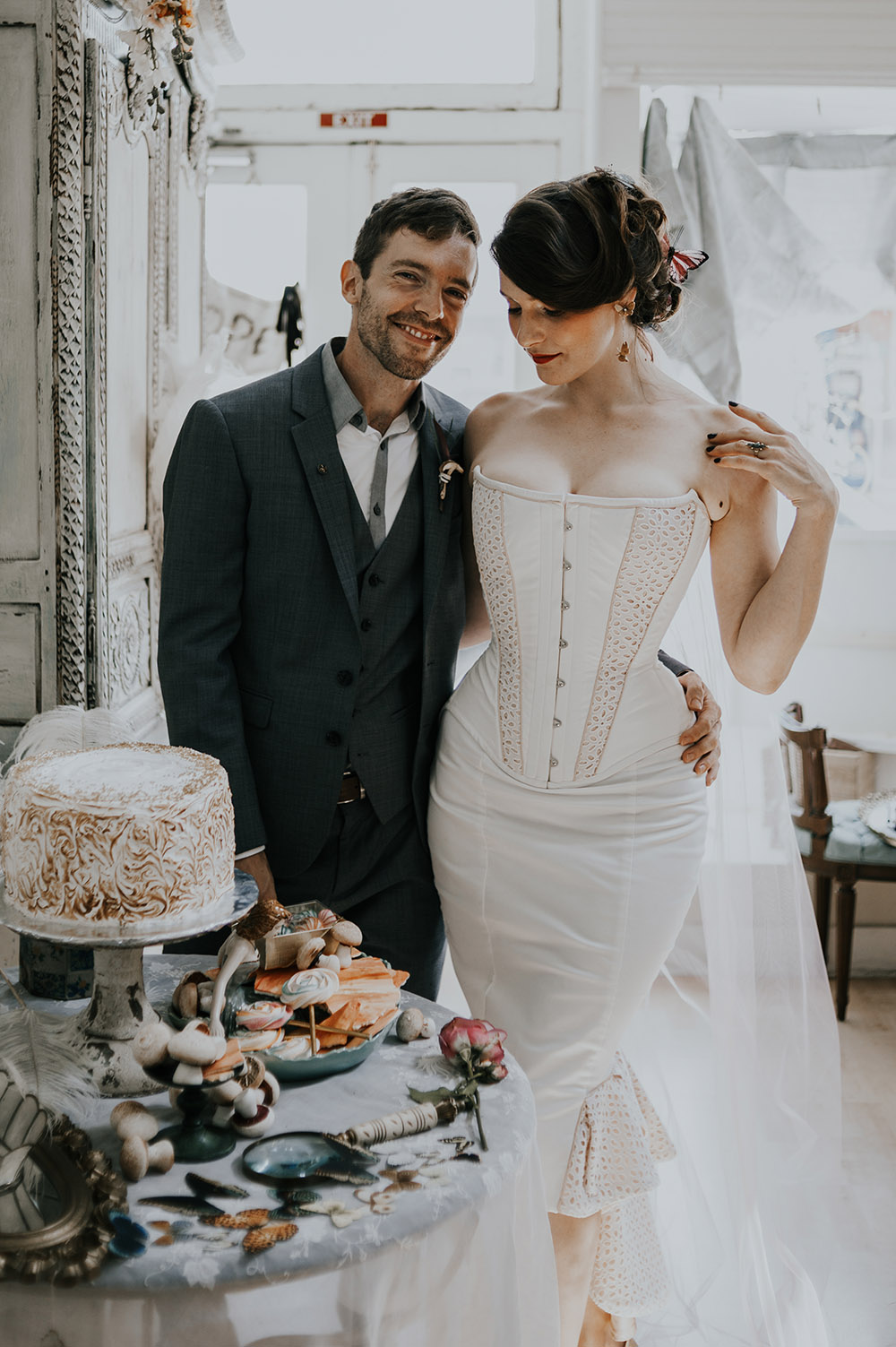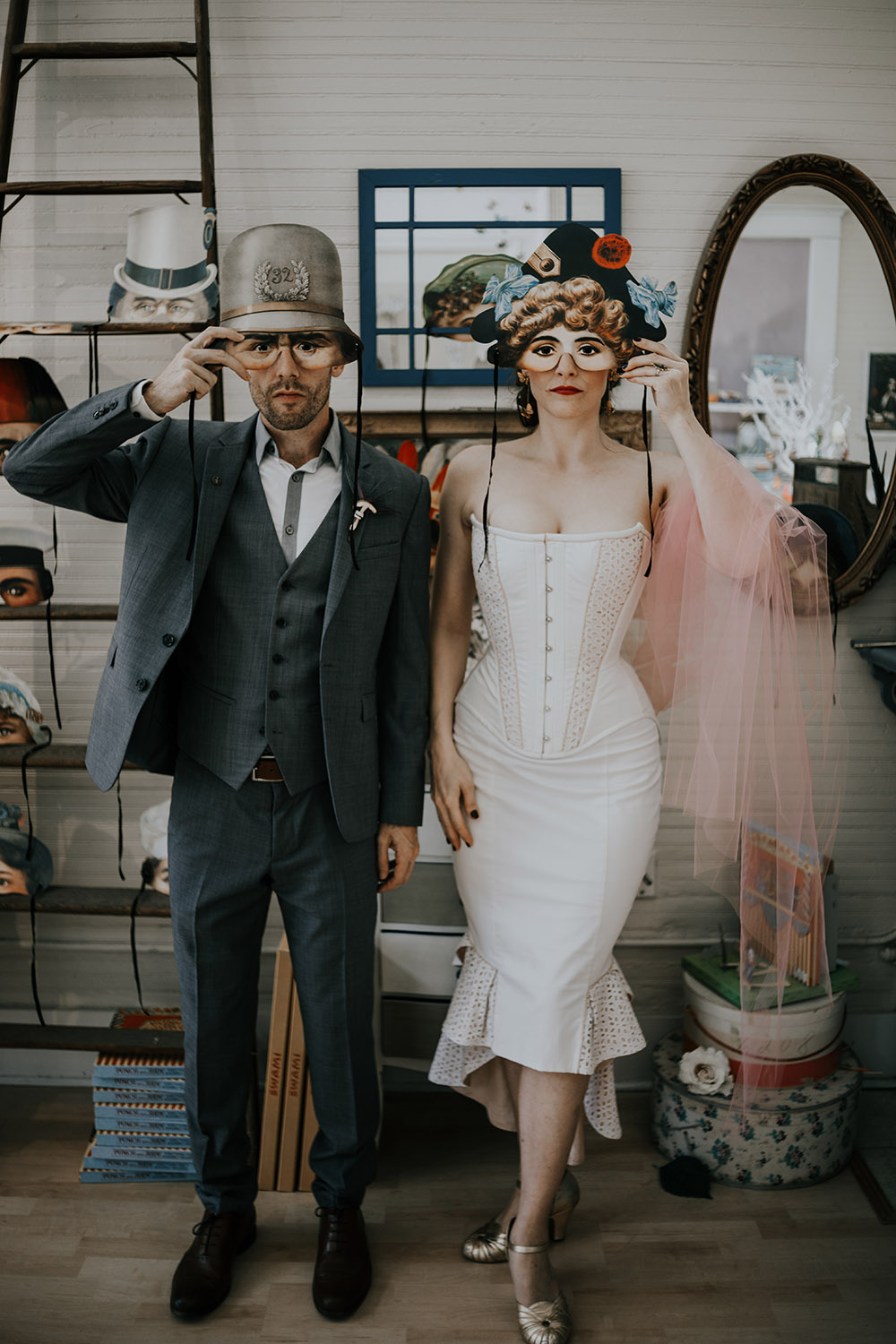 Remember to wear your masks y'all!
"
I will love you if I never see you again, and I will love you if I see you every Tuesday.
"
Explore more styled shoots below!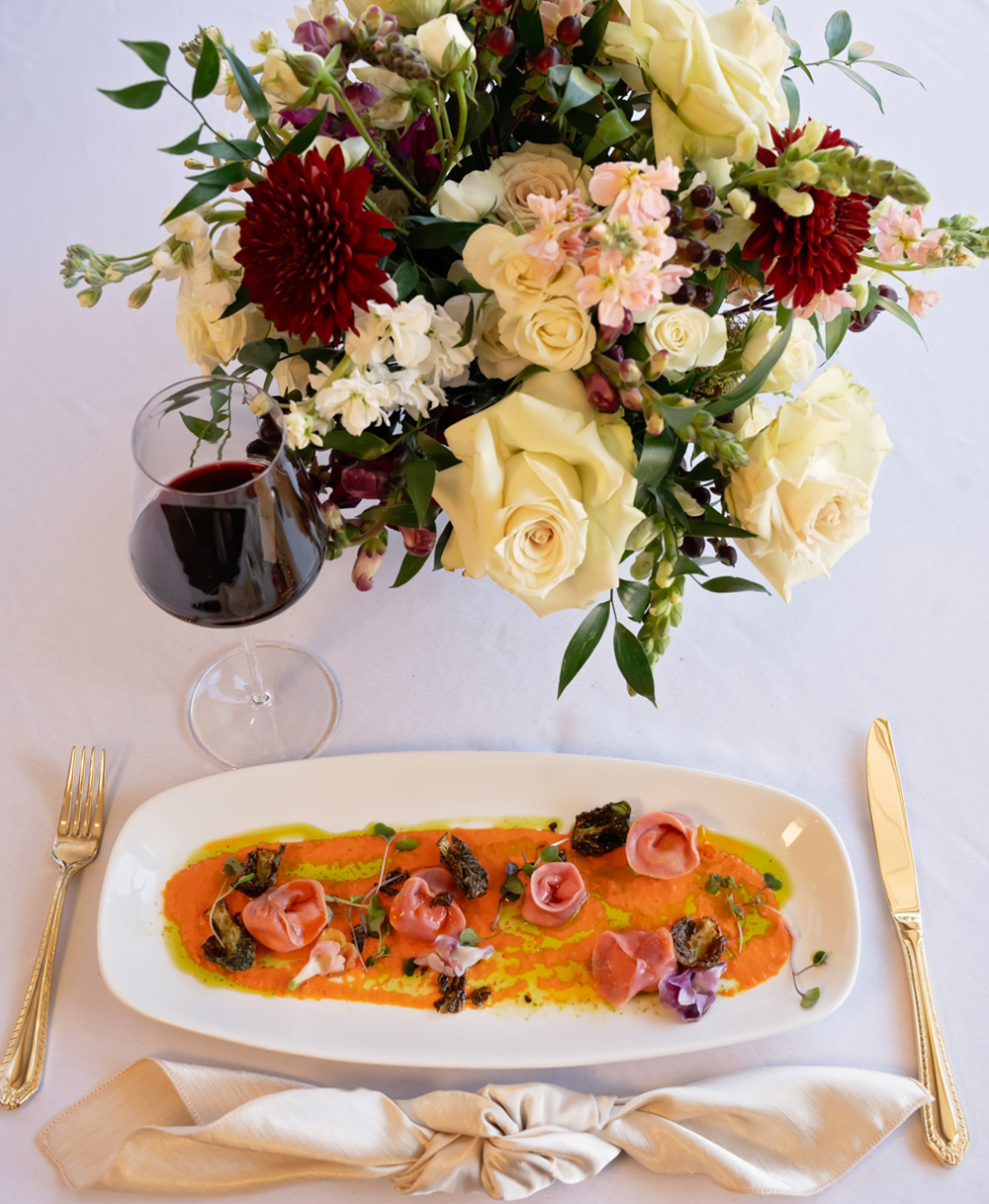 November 14, 2023
FINE DINING SPOTLIGHT: BISTRO SAINT EMANUEL Jordan Garcia, Executive Chef Photography: Stefani Marie Photography |…